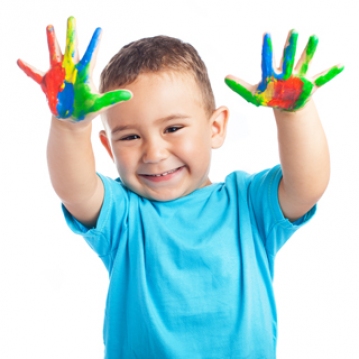 When a child is diagnosed with cancer, a family's entire world breaks apart. Emotional and financial challenges have to be faced. To be a helping hand to these families many charities have been established.

Kids of Love Foundation, Inc. is a not for profit organization which was established in 2011. Through the engagement of children, they seek to help children who are battling cancer and other debilitating diseases that restrain the quality of a child's life.

Everything began in 2007 when eight year old Randall Slapikas aspired to make a positive impact when he realized how fortunate he was after meeting children with cancer. Shortly after, he established a club of young elementary school children who pursue to make a difference in the lives of these less fortunate children.

"Kids of Love mission is to contribute to the development of future leaders, educate and nurture the seeds of philanthropy and community service in our youth while helping kids with needs," said Kim Slapikas, mother of founder Randall Slapikas.

"Many charities' mission is to raise money to find a cure, but they also have large administrative costs. There are other charities that are making onetime wishes come true for the family. Kids of Love is in it for the long haul," said Slapikas, adding, "These families' problems don't disappear with a special trip or special gift. They have issues every day that need to be addressed. We help families with transportation to the stores, getting supplies they need, tutoring of the children, taking them to events and interacting with them."

Dealing with the news that your child has cancer is overwhelming, heart-breaking and a tremendous burden. By providing financial assistance for the families of children with debilitating diseases, additional unnecessary pressure can be avoided to an already emotional situation. Thanks to the funds donated by generous supporters, families are given a greater opportunity to focus on their child's treatment and recovery.

There are many ways how to support Kids of Love. Donations and volunteers are very welcomed to help fight against cancer and other diseases and support children to live their lives to the fullest. "You see the difference in the children. It's just rewarding. It warms your heart to put a smile on somebody's face," said long-time volunteer Leigh Miric who is also neighbor and close friend of the founders. "I think the organization is unique because they offer immediate assistance. They are hands-on."

"We are always looking for volunteers to help with our events and spread the awareness to the public. As we grow and have more clubs at schools we need a volunteer to work with an adviser at each school which has a Kids of Love Club. We also need volunteers to assist with visiting children in the hospital. […]We love volunteers, young or old," said Slapikas.

Kids of Love is hosting several events each month that benefit the children in need. For additional information please contact Kids of Love at 954.757.2810 or email info@kidsoflove.org. Also, feel free to visit the website at www.kidsoflove.org.