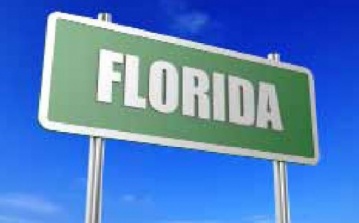 The burst of construction activity in South Florida might create a visual image of economic recovery, but the region only ranks 58th nationally in a new measure of economic vitality. South Florida has a score of 46.61 on the Biz Journals On Numbers Index, compared with leader Provo, Utah, which scored 85.05.
Reasons Why Florida Is Making A Slower Than Expected Economic Recovery
• Five-year private sector growth: Leader 4.85 percent, South Florida -1.95 percent

• Florida hasn´t gained back all the jobs lost in the recession.
• 1-year private sector growth: Provo 3.95 percent, South Florida, 1.54 percent.
• Unemployment rate: Leader 4.6 percent, South Florida 7.3 percent, • Weekly earnings per hour: Leader $741.06, South Florida, $764.20

• South Florida isn´t known for high salaries.

• 5-year earnings growth: Leader 41.72 percent, South Florida -0.39 percent
• Many industries in South Florida are still trying to recover
• 1-year house value growth: Leader 4.86 percent, South Florida 7.38 percent (We´re starting to climb out of our big hole, but many residents still owe more on their house than it´s worth.) • Florida ranked fourth in job cuts in the South in July, but still has the highest amount of layoffs this year, • Hospitals are also reporting fewer patients as highdeductible insurance policies discourage would-be patients from seeking hospital care. As a result of these factors, health care providers, which had been one of the country's best job generators in recent years, are being forced to reduce their numbers. Meanwhile, aerospace and defense saw the second largest job-cut total in July, with firms in this sector announcement plans to reduce payrolls by 4,889. That brings year-to-date job cuts for the sector to 22,750, which ranks fourth among all industries and represents a 20 percent increase from the 19,026 job cuts announced by these employers in all of 2012.
Why it is an excellent time to be an entrepreneur, especially in South Florida?
While our nation is experiencing a tight job market with steady layoffs increasing number of entrepreneurs are trying their hands starting their own business. Florida's economy has emerged from the global recession, and numerous factors point to significant and sustained prosperity for businesses here.
• A recent study reported by the Global Entrepreneurship
Monitor U.S. Report — showed that South Florida is 30 percent more entrepreneurial than the rest of the nation.

• The real estate market, which drives so much of our overall economic growth is in recovery. Home demand and prices are up, and it's great to see the condo construction cranes rising and swinging busily over the skyline again • Take all of those positive and promising economic factors today, combine them with our uniquely entrepreneurial history and environment, and we have an amazing opportunity in front of us for business creation and growth.