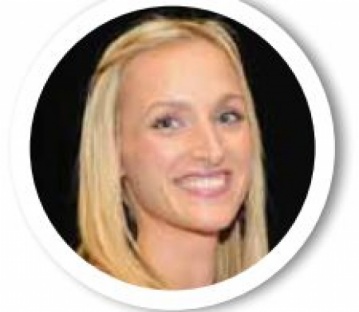 It is every girl's dream to attend the high school graduation in the most beautiful dress feeling like a true princess. But the reality proves that not many girls do have the opportunity to make this dream come true because of their financial situation. 
Becca's Closet, is a national, non-profit organization that donates formal attire to high school girls with financial need who otherwise would not be able to attend their schools' military balls, homecomings and proms. Additionally, Becca's Closet awards scholarships to deserving high school students to advance their education.
The organization was established in honor of 16-year-old Rebecca Kirtman, a cheerleader, honor student, and caring young woman, who passed away in a tragic automobile accident on August 20, 2003. It all started when Kirtman single-handedly collected and distributed over 250 prom dresses to needy girls in South Florida in the spring of 2003.
After Kirtman's passing, her family and friends strived to continue her pursuit. For Rebecca's father Jay Kirtman, President of Becca's Closet, it was most important to "caring on her legacy. Our mission is to continue her vision and dream of helping others," he said.
Today, 85 chapters in 36 states exist nationwide including 12 chapters alone in Florida that collects and distributes formal attire seasonally. Each chapter has specific drop-off locations for dresses. In order to receive a dress, an appointment must be made and distributions take place on Saturdays and Sundays.
One of the many volunteers at Becca's Closet is 14-year-old Hannah Svtorc. For the past two years, she has actively helped girls to find their perfect dress. "There is no place like Becca's closet. If her parents hadn't continued the legacy they probably would have been hundreds of girls without dresses for their proms," said Svtorc. "It is a warm and welcoming place where everyone is helped. When a girl comes in, we asked what size they are, what color and design they prefer because we want the dress to be perfect for them." 27-year-old Courtney Wallace has been with Becca's Closet since the beginning. She and Kirtman became close friends through their cheerleading team at Nova High School in Davie, Florida. "Rebecca was a very caring person. […]She understood how it felt to get excited to shop for a beautiful gown and clothes for a special occasion. So Rebecca wanted to help other girls to feel the same way who could not afford their own dress," said Wallace who strongly believed in her mission.
"Over the course, I have helped hundreds of girls.
The cool thing is that I was not only able to get my own dress for my prom but also to give it back to Becca's Closet and see another girl wearing my dress, make her feel beautiful and like a princess," said Wallace.
One of Wallace's most memorable moments was when she experienced first-hand how life changing Becca's Closet is. "I remember this one time; it was a girl having cancer. She wanted to go to this military ball. She didn't have a dress. She was very worried about her port and didn't want anything that was low cut. She ended up getting a dress. For once, she could forget about cancer and feel like a princess for one night. It was very touching."
There are many ways to support Becca's Closet through donations, volunteering and starting a new Chapter. For more information, go to www.beccascloset.org.