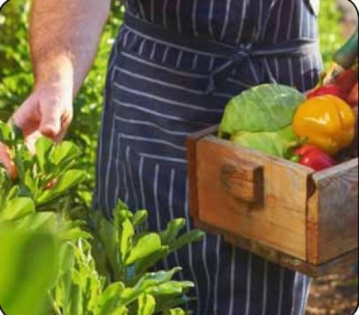 During the summer time, many different types of diets are used to shed a few extra pounds to get the perfect summer look. Eating organic could be a new and interesting option to achieve this result.
With a continuously increasing popularity, organic food is slowly skyrocketing to the top of the food industry. It becomes associated with a healthier lifestyle and consumers embracing the organic food movement to the fullest.
Over the last decades scientists and researchers are debating if organic foods are really healthier than conventional produced foods. Some of them say that there is no notable difference between healthier organic foods and conventionallyprocessed food products. Some others, on the other hand, claim that there is a higher level of beneficial nutrients in organic compared to non-organic food.
So the ultimate choice is left to us, the costumer. Some consumers may think organic foods are too expensive and therefore, not worth to buy as our monthly groceries expenses would increase. But we may have to consider what a bad diet does to our health and what the long-term effects and consequences could be.
By buying conventional food products, we may save money on groceries now, but what about the costs of a doctor's office visit that we may have to face later on, not to mention the prescriptions? Summed up, we will more likely end up having a higher bill to cure the health issues caused by non-organic foods instead of preventing any health problems by investing more money in healthy foods today.
With a growing interest in organic food, more farmers' markets adopt the latest trend and offer organic produce. More organic products are added to the shelves to offer a broader variety of organic food choices and expand the supermarkets' customer base. Almost every grocery chain, local markets and farms offer organic.
Organic refers to the way agriculture products are grown and processed. In order for a product to be recognized as organic and to receive the USDA (United States Department of Agriculture) logo, it has to meet the U.S. standards which include the following: The product has to be produced without the use of toxic and persistent pesticides and synthetic nitrogen fertilizers, antibiotics, synthetic hormones, genetic engineering or other excluded practices, sewage, sludge or irritants. Animals must have access to the outdoors and pasture, are provided clean living conditions and treated without the use of antibiotics and synthetic growth hormones.
"100% Organic" means that all ingredients are organic and the USDA Organic logo may be used on the packaging. "Organic", on the other hand, means that a minimum of 95% of the ingredients used in the product is organic and the package may include the USDA Organic logo. Consequently, "made with organic ingredients" mean that 70% to 94% of the product is organic and it cannot carry the USDA Organic logo on the package.
Being informed about healthy foods and the differences between organic and not-organic produce is important. Making better and healthier food choices is a substantial foundation for our own well-being that will not only cause a positive change in our life style, but also benefit our health significantly.
Now it's up to us how our next grocery list is going to look. Is it worth the taste, flavor and the product's look? Or is health the priority? We decide if the extra financial costs of organic food are worth the health benefits. Next time you take a walk around the organic shelves in the supermarket, take a moment to yourself and think about what you really want to serve yourself on your plate.