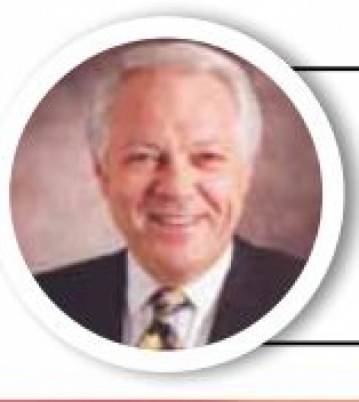 SECOND THOUGHTS
National radio broadcaster and author of seven books, including Second Thoughts, shares his essays, which are like the voice of an old friend - kind, encouraging and filled with gentle wisdom. To learn more about Mort Crim and hear a daily "Second Thought," visit www.mortcrimsecondthoughts.com
There may not be a formula for producing peace of mind, but a study at Duke Uni versity does identify eight qualities that people who enjoy peace of mind seem to share:
1. Absence of suspicions and resentment. Nursing a grudge agitates the mind.
2. Living in the present. No one has peace of mind who is preoccupied with past mistakes and failures.
3. Not wasting time and energy fighting conditions that can't be changed.
4. Forcing yourself to stay involved. Not withdrawing during periods of emotional stress.
5. Refusing to indulge in self pity when life hands you a raw deal. Accepting the fact that no one gets through life without some sorrow and misfortune.
6. Cultivating the old-fashioned virtues: love, honor, com passion, and loyalty.
7. Not expecting too much of yourself.
8. Finding something bigger than yourself to believe in.
Order your soul; reduce your wants; live in charity; associate in Christian community; obey the laws; trust in Providence.
AUGUSTINE OF HIPPO
Self-centered, egotistical people always score lowest on the peace of mind scale.
Peace of mind is an interesting quality. It can't be pur chased by the wealthiest person on earth, yet it's within reach of the poorest.
Never worry about anything; but tell God all your desires of every kind in prayer and petition shot through with grati tude, and the peace of God which is beyond our understand ing will guard your hearts and thoughts in Christ Jesus.