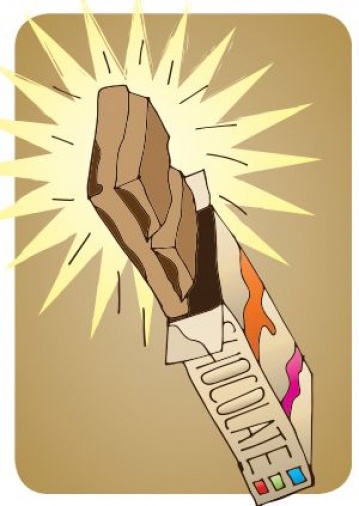 SOFT, GOOEY, CHEWY Scrumptious FLOURLESS CHOCOLATE CHIP BARS
caronb123@gmail.com / (561) 346-4577
Without any added refined sugars KIDS LOVE EM... Makes 16 bars: INGREDIENTS:
- 1 (15 oz.) can garbanzo beans/ chickpeas (BPA free if possible)

- 1/2 cup almond butter
- 1/3 cup pure maple syrup or raw honey

- 2 tsp. real vanilla extract

- 1/2 tsp. sea salt
- 1/4 tsp. baking powder
- 1/4 tsp. baking soda
- 1/4 - 1/3 cup dark chocolate (or carob) chips
Rinse, drain and dry garbanzo beans with paper towels. Preheat oven to 350 degrees. Line an 8 x 8 brownie pan with parchment paper. In a food processor add all ingredients except the chocolate chips. Process until just smooth, then add chocolate chips and pulse for a second until combined. Transfer batter to pan and smooth with spatula.
Bake for 20 minutes ONLY... any longer they will be dry! Allow them to cool for 15 minutes before slicing... Enjoy these LUSCIOUS COOKIE BARS, THIS IS A RECIPE YOU WILL USE OVER AND OVER! VARY BY ADDING RAW NUTS OR DRIED FRUITS.