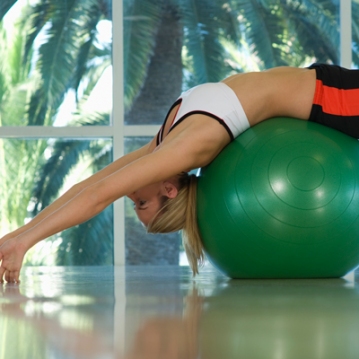 Ask ten random people what the best form of exercise is and you will likely get ten different answers. For some, CrossFit is where it's at; nothing beats it. Others prefer good old weight lifting and running on the treadmill; old school works just fine! Some won't set a foot anywhere but inside a Yoga studio. Others think doing anything other than boxing or martial arts is just crazy. Whatever the sport, the reasons are all valid. When done right it's ALL good!
CrossFit produces some unbelievably strong bodies. Running, biking, swimming, dancing, anything that is done quickly enough will keep the heart strong. Pilates focuses on strong internal muscles, stable joints, optimal structural alignment, and efficiency of movement; Pilates is the great stabilizer. Although a powerful practice, Yoga places emphasis on flexibility. One can often progress in many activities without flexibility, but not in Yoga. Its most challenging postures requires power that is also flexible. In addition, the full practice of Yoga has a strong internal aspect that aims to lead to freedom from egoic behavior. Martial arts and boxing, it is this trainer's opinion, is perhaps the hardest over-all type of exercise. Nothing will do for the body and spirit what sparring does (yet still not as hard as a full back bend or doing nothing…)
What's the hardest? Depends on the body doing it. What's the best? The one you're going to do consistently.

---
Larisa Klein
Wellness Achieved Studios
3000 E Commercial Blvd., Ft. Lauderdale, Fl. 33308
www.wellnessachieved.com
954-600-9828