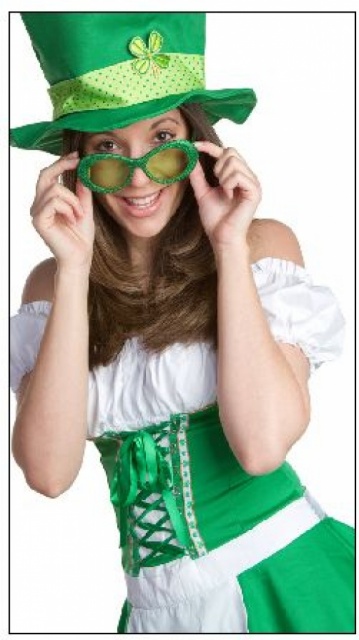 St. Patrick's Day is one of those holidays that make us feel hopeful. How can you learn to release the anxious wish of a four leaf clover landing on your lap? I'm delighted to explain!
If our happiness were to be determined by depending on outside circumstances, we'd all be in deep trouble! The only way to genuinely create our own good luck is to develop a healthy relationship with ourselves and feel our best. The most efficient way to do this is to take good care of our bodies!
By making focused and intelligent choices, we're not only in better control of our lives, but our good luck factor thrives as well! Eating right and exercising allow us to walk with confidence and pride because we know we're doing the right thing for ourselves and this raises our positive vibrations. By fueling our bodies with bright, colorful and healthy foods, we're energized, sharp and no longer controlled by unhealthy cravings.
Fitness plays a pivotal role here as well. Exercise distributes oxygen throughout our bodies and this makes us powerful while releasing endorphins (brain released "happy" chemicals set loose during exercise). Of course, being toned and strong illuminates us with high self-esteem as well!
As a rule, people tend to attract what they are rather than what they desire. If good luck is what you want, then by all means, get healthy, get fit and GET LUCKY!
Happy St. Patty's Day!