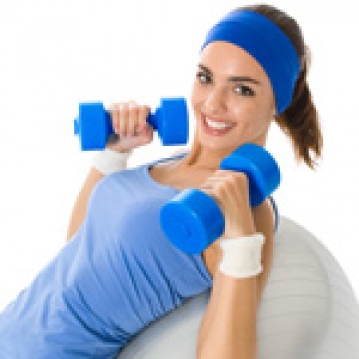 As that beloved "play a prank on someone" April Fool's Day comes around, usually the joke is on someone else. Since I'm not one to always follow tradition, I have an idea. First, however, let me ask you this.
Are you where you want to be with your overall physical well-being? Do you feel a sense of pride in how you take care of yourself? If you don't, it may be because you haven't yet established a set of thought patterns that are in your best interests. Let's face it, no one likes to "diet" and the idea of exercise makes many people feel the burn before a dumbbell has even been lifted!
Here's my idea. FOOL YOURSELF into thinking differently about your habits. Instead of feeling animosity over having to change your eating habits and surrounding your plate with nothing but flavorless sprouts, gain an understanding of how beneficial the colors of fruits and vegetables are to your overall well-being. Every time you eat butternut squash, you're helping your vision. With each bite of broccoli, you could be partaking in anticancer nutrition. With every walk you take, every resistance band you push, every posterior reach you engage in, you are distributing oxygen throughout your system, strengthening your bones and stretching out tight hip muscles due to years of sitting.
Your body will change when your mind does. Fool yourself into loving your new healthy habits and the rest will take care of itself!