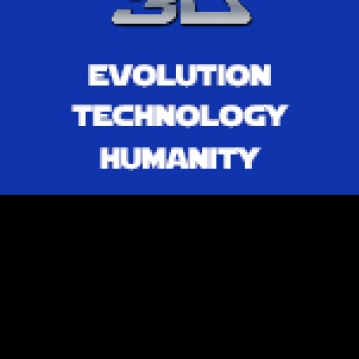 What are the things we love? Our families, pets, homes, cars, sunrises, sunsets, cooking, traveling, nice
surprises, compliments, our Apple and Android gadgets – oh, and speaking of droids… I bet anyone who has ever seen Star Wars……LOVES Yoda™ and R2-D2™. I know I do.
I have a unwritten rule that I don't see the same movie twice, except the first Star Wars which I've probably seen a dozen times since 1977. I learned that "Empire" raised eyebrows when it was released in 1980. Instead of "Star Wars II," it was titled "Episode V." Episode VI provided a bit more order as, "Return of the Jedi" in 1983. Then came speculation about the three chapters preceding them. Lucas answered in 1999 with the release of "Episode I, The Phantom Menace" followed by "Episode II, Attack of the Clones," in 2002 and "Episode III, Revenge of the Sith," in 2005.
George Lucas
Did you know that George Lucas planned to become a professional racecar driver? However, a terrible car accident just after his high school graduation ended that dream permanently and changed his views on life. He decided to attend the University of Southern California film school, made several short films and was awarded a scholarship by Warner Brothers to observe the making of Finian's Rainbow which was being directed by Francis Ford Coppola. Lucas and Coppola became good friends and formed a company called American Zoetrope in 1969. The company's first project was Lucas' full-length version of THX 1138. In 1971, Coppola went into production for The Godfather, and Lucas formed his own company, Lucasfilm Ltd. In '73,' he wrote and directed the semi-autobiographical American Graffiti which won the Golden Globe and garnered five Academy Award nominations. Lucas admits, "None of the films I've done was designed for a mass audience, except for Indiana Jones. Nobody in their right mind thought American Graffiti or Star Wars would work." From 1973 to 1974 he began writing the screenplay for Star Wars, now known as Episode IV - A New Hope. Lucas was inspired to make this movie from Flash Gordon and the Planet of the Apes films. In 1975 he established ILM (Industrial Light & Magic) to produce the visual effects needed for the movie. Another company called Sprocket Systems was established to edit and mix Star Wars and later becomes known as Skywalker Sound. His movie was turned down by several studios until Twentieth Century Fox gave him a chance. Lucas agreed to forgo his directing salary in exchange for 40% of the film's box-office take and all merchandising rights. "I took over control of the merchandising not because I thought it was going to make me rich," Lucas acknowledges, "but because I wanted to control it. I wanted to make a stand for social, safety and quality reasons. I didn't want someone using the name 'Star Wars' on a piece of junk."
Today, I truly sense we stand at the threshold of new world. It's not good; it's not bad, it's just new. Technology is moving us into territory that was once touted as science fiction and is now part of our everyday diction. 3D movies and remakes pale in comparison to the possibilities that are on the horizon. Have fun with these changes, incorporate some of Yoda's wise words and always remember…The Force is with you.
Yoda's Wisdom
A Jedi must have the deepest commitment, the most serious mind. Jedi's use the Force for knowledge defense, never for attack. the force, look for guidance. Accept what fate has placed before you. is the path to the dark side.
Fear leads to anger. Anger leads to hate. Hate leads to suffering. Honor life by living, padawan. (a Jedi pupil or student or anyone that is learning)
Question & Answer Trivia for Happy Herald Readers
1. Which astromech droid™ is the faithful companion of Anakin Skywalker™?
2. What is the weapon used by Jedi™ Knights?
3. How many members are there in the Jedi™ Council?
4. What Jedi™ Knight is 25 years old in Episode I?
5. Who was able to schedule her Episode I shooting schedule around rehearsals for a Broadway production of The Diary of Anne Frank?
6. What role does Frank Oz reprise Episode I?
Answers: 1. R2-D2™ 2. Lightsaber 12 members 4. Obi-Wan Kenobi™ 5. Natalie Portman 6. Yoda™


Six Star Wars films will be released chronological order in 3D starting The Phantom Menace on February 2012. The others to follow -- a apart from each other. Enjoy the journey… once again.