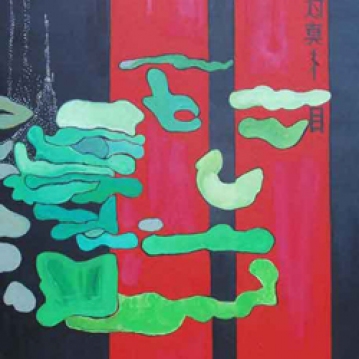 About The Maverick Artist Victor-Hugo Vaca Jr.
The artist, who has been called, "The Voice of the Lied-To-Generation", created his works for museums but he does not shy from exhibiting his art in nightclubs, storefronts, restaurants or any other location where he can raise awareness while spreading his message of peace, love and hope to the masses. "When people visit museums, they learn about themselves. History is what we all share in common, as a human race. I want future generations to realize that we were more than just sound bites and photo-ops."
His body of work exceeds 500 original paintings, often created live, on stage, during Modern Art Music Movement (MAMM) Happenings and events called, MAMM Jams, wherein he interprets musical notes, frequencies and wavelengths in color on canvas to the rhythms and beats of music industry icons, including members of Cheap Trick, Boston, Aerosmith, The McCoy's, Berlin, The English Beat, The Goo Goo Dolls, The Bellevue Cadillac, The Wailers, The James Brown Band, Berlin, Steely Dan & The Doobie Brothers to name a few.
Contact: Founder: Modern Art music Movement: Maverick Artist Victor-Hugo Vaca Jr. @ VictorHugoGallery@msn.com