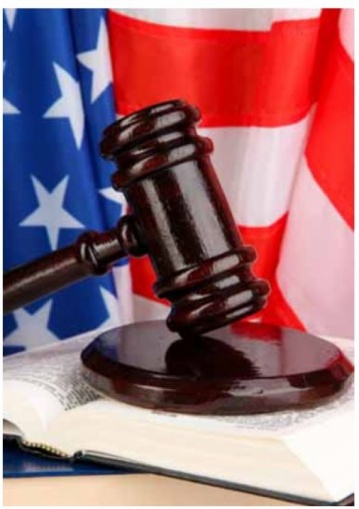 How, if at all, has it affected recoveries for non-economic damages for personal injuries due to car accidents?
Mr. Shiner manages a boutique law firm headquartered in Boca Raton. Mr. Shiner was recently awarded an AV rating by Martindale Hubble which recognizes him by his peers for his outstanding professionalism, diligence, and capabilities. When not in court, David enjoys fishing, playing golf, collecting watches and spending time with his family. The Shiner Law Group has been successfully representing people in all areas of personal injury, motor vehicle accident, and commercial litigations for over a decade. David I. Shiner, Shiner Law Group 561-368-3363 Office Info@InCourt.com www. InCourt.com
Florida's Personal Injury Protection law ("PIP") was enacted in 1972 as a type of motor vehicle insurance that covers an insured's medical expenses, lost wages and death benefits regardless of fault; it is classic "no fault" coverage. In 2012, the Florida state legislature passed several key reforms to PIP, most of which went into effect January 1, 2013. The revisions to medical benefits are summarized below:
1. A person must receive medical care and initial service within 14 days of the accident; the care must be lawfully provided by certain designated types of providers; follow up care is only covered if a referral from a provider is given and the care is consistent with the underlying original diagnosis.
2. Licensed Massage Therapists (LMTs), Chiropractors, and Acupuncturists are excluded from the providers that will be compensated for care.
3. The injury must be determined to be an "emergency medical condition" or "EMC" in order for the benefits to apply.
4. An Independent Medical Exam "IME" can also be required, and if it is, must be undertaken or benefits can be withheld.
Since these revisions to PIP went into effect in January of this year, several challenges have been brought in the courts. The "EMC" limitation on recovery and the denial of LMT and acupuncture services was suspended by a temporary injunction granted in March. The injunction was issued because the Courts stated that the denial of certain services may result in people not receiving necessary medical care.
Many people have been frustrated by the new version of PIP's lack of effect on insurance rates. The revisions were enacted in large part as a way to stop the escalating cost of car and PIP insurance rates in Florida. By March of 2013, the Florida Senate considered repealing PIP altogether.
The question of whether this "exchange" is constitutional is re surfacing in light of the new restrictions placed on payment and the process of claims in the revisions to PIP. Should Floridians have the right to sue for pain and suffering associated with personal injuries that are severe but fall short of PIP's threshold of "permanent injury or death?" Was the bargain struck in 1972 ever constitutional? These are the questions that Florida will debate as the revisions to PIP continue to affect the way that car accident victims are treated and compensated. If you have been in an accident and are looking to file a claim with your insurance provider, contact a car accident attorney today to ensure your rights are protected.