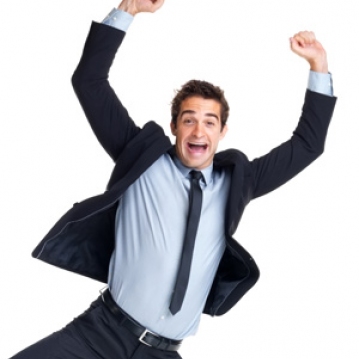 A recent survey found that business owners tend to work longer hours than others, but also enjoy greater career satisfaction. The challenge for business owners is to hang onto that career satisfaction even in turbulent economic times when revenue is down and uncertainty is up. Those are the times when the stresses associated with managing a business start to overshadow the satisfaction of doing the work itself.
For any business owner, challenges are part of the cost of doing business. After all, as Malcolm S. Forbes pointed out, "If you have a job without any aggravations, you don't have a job." But a demoralized and discouraged business owner is going to have a tough time mustering up enough energy to effectively sell their products and services. If your zest for the business has dimmed, how can you reignite the happy, vibrant enthusiasm that led you into self-employment in the first place?
Remember your mission.
What is the mission of your business? Yes, you certainly need to be profitable, but what inspired you to launch your own business? What need is your business meeting? Who are you serving? What are you contributing to the community? How does the mission of your business align with your personal mission in life?
A banking executive once pointed out that making a profit doesn't count as a mission; you make a profit when you are successfully fulfilling your mission. An inspiring, compelling mission can power you through the worst economic times and lift your company to new heights when business is booming again!