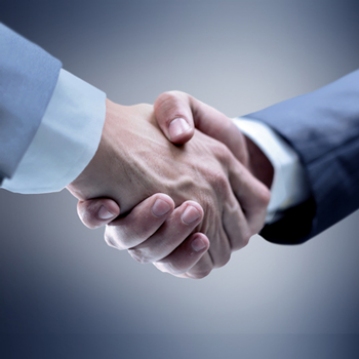 The only pressure that you are allowed to use as a sales professional is the pressure of the silence that takes place after the closing question.
After you ask the closing question, you must then be completely quiet. Don't say a word. Allow the silence to build up if necessary, because whoever speaks first, loses.
Once upon a time, the president of a fast-growing company was considering the purchase of a $750,000 computer system to automate every aspect of his national business. The company that was bidding for the job had done everything exactly right. The salesperson had established rapport, identified the customer's needs, done a full analysis, checked it out in every detail, and prepared a complete proposal for the customer to consider. They had arranged the final appointment, and the salesperson was coming in to close the sale.
The president of the prospect company had started his career in sales when he was younger. He was curious to see how this computer salesman was going to close a $750,000 sale. In the final presentation and discussion, the president had his controller and his accountant present to go over the final details. The salesman came in with his engineer and computer programmer. They sat down and began.
As the salesman went through the proposal, he explained how it would be installed, what would be involved, the warranties and guarantees, the help and service they would provide, the additional consulting that was available, and every other detail of the purchase. He gave him the price and explained what it included. Finally he said, "If you like what I have shown you, then if you'll just authorize this contract, we'll get started on it right away."
He then put a tick mark next to the signature line, put his pen on the contract, and pushed it across the desk to the president.
THE SILENT CLOSE
The president could see it coming.
He thought to himself, he is going to use the silent close on me. He knew exactly what the salesperson was doing, so he just looked at him and smiled.
The salesman and the president sat there silently, smiling at each other, for what seemed like an eternity. The silence lasted fifteen minutes. Neither one of them said a word. Neither of the other people present said a word either. They had all been prepared.
Finally, the president smiled, picked up the pen, and signed the contract. At that point, they both laughed. So did everyone else. The tension was broken, and the deal was done.
The pressure of the silence after the closing question is often the most powerful sales tool you have for concluding the transaction. But you must be disciplined. Once you ask a closing question, you must not "step on your lines" by adding anything. Just wait quietly for the prospect to respond.