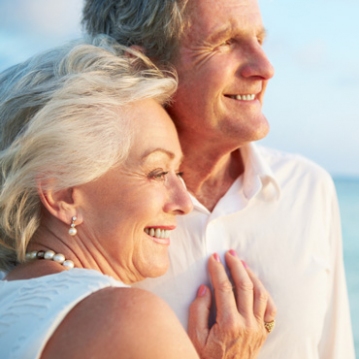 There are signs I see when I take my wife to her beauty parlor that support a happy senior life. One in particular caught my attention... "Senior Life Ain't for Sissies.
All so true. However, there are many positive news items I find on the Internet that encourage me to keep busy and enjoy a happy life:

30 SURPRISING WAYS TO ADD YEARS TO YOUR LIFE:
Get Married / Drink Coffee / Go to the Dentist & Floss / Take a baby Aspirin daily / Sleep More but Not Too Much / Have Friends / Wear seatbelts / Laugh / Eat Nuts / Make Marriage Work / Take More Vacations / Live in the Country / Be Optimistic / Drink More Water / Eat Chocolate / Get along with your mother / Go to church or synagogue / Sing in the shower / Drink tea / Get a pet / Have children / Don't jaywalk / Drink decaf / Stand up more / Eat grapefruit / go shopping / Do volunteer work / Live at a higher altitude.

80-YEAR-OLD WOMAN STUDENT PROVES YOU ARE NEVER
TOO OLD TO GO BACK TO SCHOOL:
After a lifetime of serving others, this Naugatuck (CT) resident enrolls in an online B.S. Services Program. The woman decided to enroll because she wants to keep her brain active and be an inspiration to her family. "I want to stay active both physically and mentally and age is no obstacle," she said. She also wanted to complete her degree in human services to motivate her three sons-ages 19-60 to follow in her footsteps.

BETTY WHITE ADDS HER VOICE TO CARTOON EXPLAINING LIFE SETTLEMENTS:
Step-by-Step Lifeline Program Video Cleverly Explains New Retirement Financing Option popularly known as Viaticals. The animated Betty clarifies how a life settlement transforms an underperforming, unneeded or unwanted life insurance policy into immediate cash, and also reveals how seniors can start the process so they receive a payout from their policy quickly and with little hassle.

80-YEAR STUDY PROVES EVERYTHING YOU KNOW ABOUT LONGEVITY IS WRONG:
Findings were published in "The Longevity Project: Surprising Discoveries for Health & Long Life from the Landmark Eight Decade Study," which showed:
• Optimism & Positive Thinking Extends Life
• Worrying Is Terrible for You
• Married People Automatically Live Longer
• Making Yourself Exercise Vigorously Beats Slower Paced Hobbies
• Religious People Live Longer
• Workaholics Die Younger
• Pet Owners Live Longer.
So you see from the above examples, Senior Life can be a happy and busy one... even though it is not for sissies!