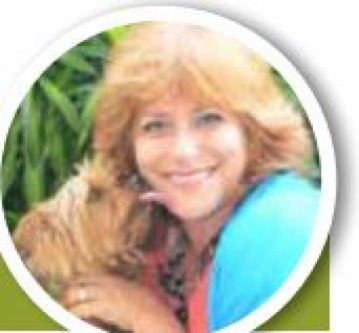 Most animal lovers have experienced the loss of a pet. Now, take a moment and imagine from a pet's perspective what happens when his/ her beloved owner disappears? It may have been caused by illness or accident, or maybe they had to go to a nursing home or hospice. The pet has lost his/her person, probably their home and maybe even their own life. Heartbreaking as it is, most people have no plan or provisions for their furry family member(s). That's an awful, irresponsible arrangement for the pet, who trusted and loved unconditionally, in return for their basic needs of food, water, shelter and love.
So, what happens to a pet when the owner disappears? I'm asking YOU. What is the plan for your pet(s)? Did you assume your (fill in the blank: adult children, neighbor, pet-sitter, friend) will step up and assume responsibility and care? Well, don't. I have taken in numerous pets when those trusted people shrugged their responsibility, left the pets in a vacant home, or dumped them at Animal Control. In their defense, maybe they never agreed to accept the pet, or the owner didn't discuss their expectations.
Rescuer Camille Loge got a call last month. "Hi, I was given your number because you help animals. I´m the executor of a friend's will. Her dog has separation anxiety, and she didn't want her to go to a shelter." "Were provisions made for the dog?", asked Loge. "No." "There are inexpensive medications for separation anxiety. Is the vet info known?" added Loge. The caller got angry, "LOOK, CAN YOU HELP ME OR NOT?" Loge responded, "Yes, I am an animal advocate and will take the dog." Executor replies, "I don´t believe in that. I just want the dog euthanized." This small dog is highly adoptable and under ten years old. It is not up to the executor to end this once cherished dog's life, and certainly would not be in agreement with the owner's wishes.
This summer, a dear friend in breed rescue passed away, after a long battle with cancer. No arrangements had been made for his remaining dog, whom he loved very much.
Can you imagine how confusing it was to be passed around to family members, for over a month? This dog lost his family, his home, and confidence in knowing what tomorrow might bring. He was finally placed with dear friends, who have known the dog for years. He will be loved and very well taken care of, I have no doubt. Surely, his owners are smiling down from above.
Rescuers and animal advocates get emails, calls and desperate pleas on social media 365/24/7 and beyond. Never entrust your pet's fate to someone who doesn't love them as much as you do. Have the talk with your prospective caregiver(s) (from fill in the blank, above) within the next 48 hours. Make arrangements, start a file with vet and care info, likes and dislikes, and allot funds to keep your pet in the style they're accustomed to (in a trust is best). If agreed to, put all it in writing, sign and distribute to family and friends, so your wishes are known. Update your will (get one, if you don't have one already!!) with these provisions. You will gain great peace of mind, knowing that if the unthinkable occurs, your beloved pet won't end up in a shelter - or worse.