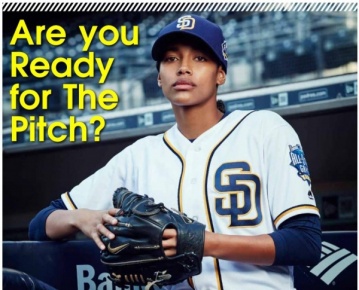 I saw the Mets win the pennant in the seventh game in 1969. I was a tween at the time and walking in two worlds. Part of me felt like a child, part of me was half grown up, and on that day, Tuesday, October 14, at the moment of that win, I turned toward the future. While feeling the pulsing energy in Shea Stadium, coupled with waves of enthusiasm and the gusto of a good game, I got a glimpse of what it means to love life!
I've come to realize that all of life is much like a game. We have winners and losers, rookies and veterans, slow starts and jump starts and everything in between. Yet what I really see, the constant factor that plays out over and over again, is that everything changes. Sometimes, it may feel like change is bad. Probably because its unsettling - but this writer believes in her heart that all change will ultimately either make us better, more appreciative, more compassionate or at some point in the process, more accepting. "Change is inevitable," it has been said. "Suffering is optional."
There is much on the horizon that indicates the winds of change are afoot. Our feature article highlights a new dramatic television series that follows the inspirational story of a young pitcher who becomes the first woman to play Major League Baseball.
A beautiful, tough and gifted athlete, Ginny Baker (Kylie Bunbury) is vaulted into instant fame when she's called up by the San Diego Padres to make her Major League debut. Like any rookie, Ginny must prove herself to her teammates.
Guiding Ginny is her agent and confidante, Amelia Slater (Ali Larter). Amelia saw Ginny's star potential early on and left her previous job as a Hollywood publicist to concentrate on the young star player.
Although she's been groomed for this moment by her demanding father, Bill Baker (Michael Beach), Ginny is representing her gender under intense media scrutiny.
In the review from writer Liz Rafferty, "Not since Friday Night Lights have we seen a 'sports' show that managed to make viewers feel as invested in the characters' personal dramas as we were in the final scores of the games," and added that "Pitch has the potential to pick up that torch." She also has high praise for Bunbury, who she cites as a "breakout star, not to mention her (fictional) character Ginny Baker, the first woman to pitch in the MLB, to be a role model for young female athletes everywhere". Based on 27 reviews, the show holds an 89% on Rotten Tomatoes, with Critics Consensus being "A terrific lead performance and well-constructed setup and timely themes make Pitch a home run." Sounds like a winner to me!
Check out Pitch on Thursday nights on FOX and score your own successes this month while watching the changing of seasons, the upcoming changes in the government, and the changes within you!