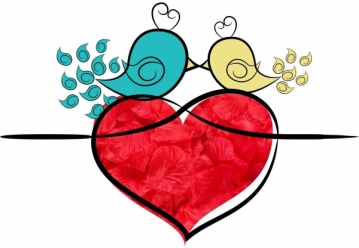 I can't really write about or profess to know anything about unconditional love. I struggle, grapple, and literally ache to live an unconditionally loving life. The truth is, I am merely a beginner, and so this month, when given the topic of unconditional love, I went to others to help guide me. As you'll see below, I'm sharing quotes about the subject. Yet one thing I realized is that most of us think of unconditional love in a romantic way, and that's not the way I think it's ever going to come to fruition.
Unconditional love is easy with a new puppy, a kitty cat, a turtle making its way across the road to get to a new body of water… and under those circumstances, there's no problem feeling unconditional love. But when it comes to relationships and unconditional love, that's a horse of another color.
So after deliberating about this topic for a bunch of days, I've come to the conclusion that the best place to start unconditionally loving – is with me. I am proposing you consider doing the same. See if you can find something about yourself to love, and love it!!!! Play with it. Revel in it. Drink it in and luxuriate in loving yourself unconditionally. Then, maybe you can extrapolate from there and see into the world with loving eyes. Oh, and definitely, with a loving heart. Remember, practice makes perfect. Have fun, good luck and may the force be with you on this awesome and powerful quest.
It's February, it's Valentine's month so love, love love, love yourself and love others as best you can – and remember the joy is in the journey.
Love from my heart to yours, Liz
Quotes on Unconditional Love
"I don't want someone who sees the good about me. I want someone who sees the bad and still loves me." – Unknown
"You don't love someone for their looks, or their clothes, or for their fancy car, but because they sing a song only you can hear." – Oscar Wilde
"Actual love, as in unconditional love, doesn't mean you love everything about the person. It means you don't need them to be different than they are for you to be happy." – Unknown
"To be brave is to love someone unconditionally, without expecting anything in return." – Madonna
"I think dogs are the most amazing creatures; they give unconditional love. For me, they are the role model for being alive." – Gilda Radner
"The most memorable people in life will be the friends who loved you when you weren't very lovable." – Aidan Chambers
"If someone is facing a difficult time, one of the kindest things you can do for him or her is to say, 'I'm going to love you through this.'" – Molly Friedenfeld
"I think modern medicine has become like a prophet offering a life free of pain. It is nonsense. The only thing I know that truly heals people is unconditional love." – Elisabeth Kubler- Ross