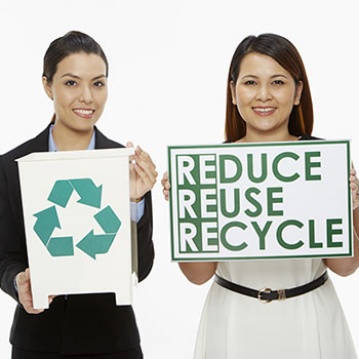 Most of my columns share tips and techniques on decluttering, organizing and designing your different rooms around the home. I share my tips and methods in an effort to get the word out:
CLEAR the CLUTTER… CLEAR the MIND.
This month, I'd like to start by paying homage to our schoolteachers and school professionals in support of once again opening schools to our children. Thank you teachers, staff and administrators, and all who are in service. Teachers are chronically underpaid yet charged with the ultimate responsibility of molding our future through education of our youth. Isn't there a better way to get them the things they need to teach? 1. A safe environment 2. A competitive salary 3. Working tools provided by the school district vs. shopping on their own dime for class materials (!!) Our future lies in the hands, hearts and minds of our children, and by direct relation, their teachers. We must and can do more. Now… back to Clearing the Clutter.
I got started in this biz about three years ago. Why? Because of my passion to help others. To serve. In this world of "busy-busy" and "moremore," I found we overstuff ourselves.
Our bodies with food, our minds with TV series, our homes with TMS*. TMS stands for Too Much Stuff. Take a look around your home…. How many pens, pencils, scissors, stemware, plates, suits, shoes, kitchen mugs, and plastic water bottles do we REALLY need??
Take a look at your towns and cities. How many public storage buildings do you find? The answer is TOO MANY!!! Why? The public storage commercial real estate sector is growing faster than nearly all other ventures. It's a $45 billion industry. Think about it. One in 10 of us is paying RENT to store things we can't fit in our homes. On average, $100 a month is spent in the storage facility. The numbers indicate TMS* Too Much Stuff.
We are overloaded, and when I started A Clutter Clearing Services, I recognized most of us are just too busy, too distracted, or too overwhelmed to put things in their place, to purge multiple spatulas and mixing bowls. Toilet tissue and cleaners…. Thanks to Costco-sized bulk purchasing bargains, we live in a world of excess. We want a jar of peanut butter, and end up with a five-gallon tub. We want paper plates, and end up buying a palette's worth. ("Well it was a BOGO!!") Let us begin to recognize our consumption is out of control. Food portions, Slurpee sizes, popcorn tubs at a movie and so on. Let's begin to acknowledge this human condition in ourselves, our homes and our society. STOP the CHAIN of CONSUMPTION. Retail therapy is quite shortlived and doesn't truly fill the empty spaces in our hearts. It's candy for your closets!!
Start eating smaller portions, start recognizing how much water you use to brush your teeth and turn off the faucet. Stop buying so much makeup – YOU LOOK JUST FINE! By overbuying we are turning our homes into warehouses. Start Simply (S), Get in the right mindset (M), Take action in just one corner of your home (A), Recycle, reuse and repurpose (R), and then once you've tried my S.M.A.R.T. system for organizing and decluttering, experience Transformation (T).
That's right. By letting go, releasing objects that no longer serve you, fit you, or fit your lifestyle, you free yourself up for positive change. For transforming yourself, by taking control, and imagining a better future with more deliberate habits and buying criteria. Your skin will glow, your weight will shift, and your relationships will blossom. So, heed my words, Clear the Clutter… Clear the Mind™ and the rest will just take care of itself.
Call for assistance with coaching, clearing, feng shui design, and organizing your home, office or storage locker. Call Hall, that's David Hall, Chief Clutter Clearing Officer of www.APlusClutterClearing.com at 561-706-7779. Call for a no-obligation, free phone consultation. Happy to help, happy to serve. Thank you and thank our teachers, first responders, doctors and nurses.