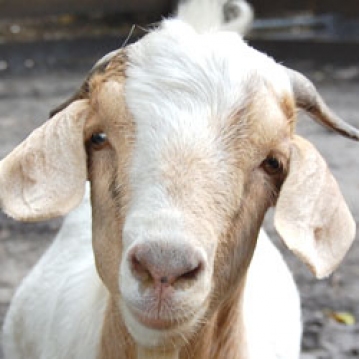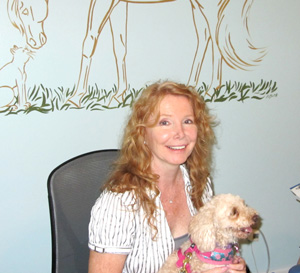 Sal the goat escaped certain death on Easter Sunday. He was locked in his pen as his captives were preparing their feast. It was sheer animal instinct that Sal knew it was time to get out.

A few days later a neighbor saw the animal walking in the street. He called the South Florida Wildlife Center, in Ft. Lauderdale, Fl. The center is dedicated to the rescue, rehabilitation, and release of native Florida wildlife. On their 4.1 acres of land they can house up to 875 animals at anytime.

When people think about abused animals, they usually think about the mistreatment of dogs and cats. Household animals are not the majority of animals that are abused everyday. According to Susan Hargreaves, 95% of animals that are abused and killed are farm animals.

The wildlife center cannot work alone to house the thousands of animals that become neglected. In the U.S. alone, half of 6 million animals that are taken in to shelters are euthanized per year, according to the Humane Society.

Susan has been working the past 30 years to help animals and educate people. She is the director of education for the Caring Fields Humane Education Center, owned and managed by the Pegasus Foundation, located in Palm City, Fl. Susan is dedicated to teaching children about animal rights with the National Animal Hero Program.

Since opening in June 2006, Caring Fields has reached more than 7,000 children and adults through education programs and events.

She says, "Humane education is long term life insurance for the animals & the planet."

Caring Fields is a 23-acre sanctuary that currently houses horses and cats. Susan is gathering efforts to build the next project, to construct a barn on the property for rescued farm animals.

Barn will be a non-profit organization that specifically helps the rehabilitation of farm animals. Sal the goat is currently waiting to become one of Compassion Barn's first residents along with his best pals black potbelly pigs named Darren and Dominic.

Susan said, "Helping animals is the first thing I think about when I wake up, and the last thing I think about before going to bed."

Barn's motto is 'Educate to Liberate', which Susan and others believe their purpose in life is to stand up for animals, and have our communities be aware as well. At humane education centers you can learn how to recognize and stop animal abuse.

Animals cannot protest, ask for rights, or own land. People can only stop people from animal harassment. Thanks to volunteers from the South Florida Wildlife Center and Compassion Barn, that we as people can complete a part of animal protection process. If animals do recognize one thing, it is love of one being caring for another.

"There is a dire need in Florida for a safe place for abused and neglected farm animals, Compassion Barn is actively pursuing more land to enable us to fulfill this need. Our capital campaign was launched December 1st. Compassion Barn is determined to provide this much needed care, with a little help from our friends.