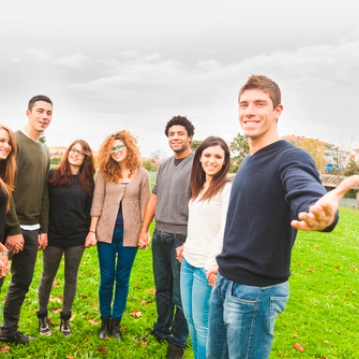 We might be surprised how many resources we have that we don't recognize. Only when we're backed against the wall or kicked to the ground do we start to understand how much help is available. I arrived at my first Air Force assignment destitute and desperate. Recently married, my wife and I had lost the mobile home we were pulling in an accident We weren't hurt, but the trailer was totaled. Off base housing was scarce. What existed was expensive. The accident had left us broke.a
We didn't want to worry our parents on the other side of the continent, so we looked for other resources. And we found them: A sympathetic commanding officer who loaned us $20. An understanding schoolteacher and his wife who allowed us to live temporarily in their converted garage. A sergeant who worked on our old clunker of a car to get it running again.
It is a pleasant thought that when you help a fellow up a steep hill, you get nearer to the top yourself.
- Reynolds Price
After watching his small son try unsuccessfully to move a heavy rock, the father said, "Son, are you sure you're using all your strength?"

"Yes, I am," the boy cried, clearly exasperated "No, you're not," the father replied, calmly. "You haven't asked me to help you."
We'll never know how many hands are willing to help until we reach for them. Nor how much assistance we didn't get simply because we wouldn't ask.