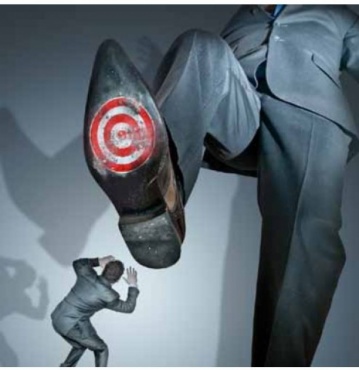 Federal personal income tax
17%
(2011 est. - 18.2%)
State & local income taxes
10.1%
(2009 - 10.6%) State taxes range from under 6% to over 12%. Local taxes run from zero to 2.75%.
Sales tax
9.7%
(2009 - 10.3%) State sales taxes range up to 8% and local taxes run from zero to over 5%.
Social security & Medicaid
7.65%
Total rate is actually 15.3% since half is paid by the employer.
Federal corporate income tax
3%
Based on corporate taxes being approximately 1/6 of personal taxes, and that they are paid by individuals in the final analysis.
Property tax
2.5%
(2007 - 2.7%) Yearly average actual costs range from under $200 in Alaska to almost $1900 in New Jersey.
Fuel/gasoline tax
.5%
(2009 est. - .6%) Approximately 23% of the 2005 gasoline price is for federal & state taxes.
Other
5%
(2009 est. - 7%) Includes estate tax, fees, licenses, inflation losses, inheritance, deficit allowance, gift, and others too numerous to mention.
Total tax percentage paid by the above average US citizen,
54.4%
(2005)
57.7%
(2009)
A PARTIAL LIST OF THE VARIOUS WAYS IN WHICH CITIZENS OF THE U.S. ARE TAXED:

Accounts Receivable Tax
Building Permit Tax

Capital Gains Tax

CDL license Tax

Cigarette Tax

Corporate Income Tax

Court Fines (indirect taxes)

Deficit spending

Dog License Tax

Federal Income Tax

Federal Unemployment Tax (Futa)

Fishing License Tax

Food License Tax

Fuel Permit Tax

Gasoline Tax

Hunting License Tax

Inflation

Inheritance Tax Interest Expense (Tax On The Money)

Inventory Tax Irs Interest Charges (Tax On Top Of Tax)

Irs Penalties (Tax On Top Of Tax)

Liquor Tax

Local Income Tax

Luxury Taxes

Marriage License Tax

Medicare Tax

Property Tax

Real Estate Tax

Septic Permit Tax

Service Charge Taxes

Social Security Tax

Road Usage Taxes (Truckers)

Sales Taxes

Recreational Vehicle Tax

Road Toll Booth Taxes

School Tax

State Income Tax

State Unemployment Tax (Suta)

Telephone Federal Excise Tax

Telephone Federal Universal

Service Fee Tax

Telephone Federal, State And

Local Surcharge Taxes

Telephone Minimum

Usage Surcharge Tax

Telephone Recurring And

Non-Recurring Charges Tax

Telephone State And Local Tax

Telephone Usage Charge Tax

Toll Bridge Taxes

Toll Tunnel Taxes

Traffic Fines (Indirect Taxation)

Trailer Registration Tax

Utility Taxes

Vehicle License Registration Tax

Vehicle Sales Tax

Watercraft Registration Tax

Well Permit Tax

Workers Compensation Tax
This page is not intended to be definitive and completely accurate on tax rates and issues - to do so would be virtually impossible considering all the factors. It´s primarily intended to show a fuller picture than is normally presented.