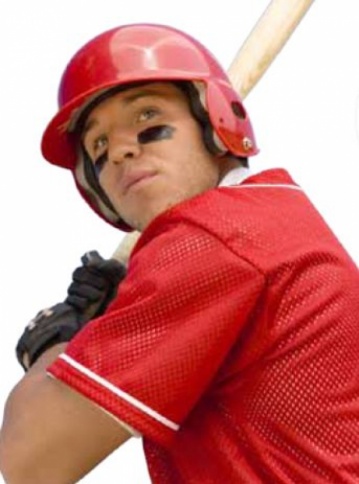 Because we live in Florida, and a change in our weather usually means from dry to rainy, the difference in seasons is but a memory. It's a shame, because as a kid I remember savoring the first warming trends of late March/early April, and that change signifying the end of Winter, the start of Spring – and the excitement of Summer (complete with vacation!) In our area (assuming you're not reading this on-line and out of state) April is usually the last month to enjoy mild temperatures, before the onslaught of heat and humidity which starts around Memorial Day and lasts until Thanksgiving. Regardless, wherever you reside, April also means the start of the baseball season.
Now, if you're over a certain age that used to be a big deal. I mean a really big deal. Like a get-out-of-school-for-openingday big deal. For Floridians, the Marlins and Rays still provide a certain amount of excitement and anticipation with the approach of their respective seasons, but for many fans baseball isn't the national pastime... and hasn't been for almost two generations. The reasons are numerous so take your pick: The game is too slow, not enough people of color playing it, the lack of a cohesive national television contract, World Series games ending after midnight on the East coast and, of course, Football's popularity (which includes the twin attractions of gambling and fantasy football). But if you're burned out on the Major League product because of the perceived greed of both owners and players, or are disillusioned with the randomness of free agency (where players change teams like we change shirts), then I have a suggestion to rekindle your love of the game.
Take a road trip. That's right. Pack the car, the trailer, the pickup truck or whatever moves you, and hit the highway. Your destination? Could be the Tampa Bay area to see games involving the Tampa Yankees, Clearwater Phillies or Lakeland Flying Tigers (love that nickname).
Want to stay closer to home?
No problem; you can check out the Jupiter Hammerheads, St. Lucie Mets or Palm Beach Cardinals. If you're headed to the West Coast, look up the Ft. Myers Miracle or Charlotte Stone Crabs (hey, how about a mascot race between the Charlotte Stone Crab and Jupiter Hammerhead?). You see, Minor League baseball really is the game in its purest form, and it's cheaper, too. The Florida State League has literally been around forever (or at least since 1919), and the young guys playing there are hustling to get to the show - no way they're dogging it. And it's a great value as well, with the best seats going for less than $20.
So this April, don't fret over the problems of the Major Leagues... check out the Minors and remember why we fell in love with the game in the first place.
Play ball!