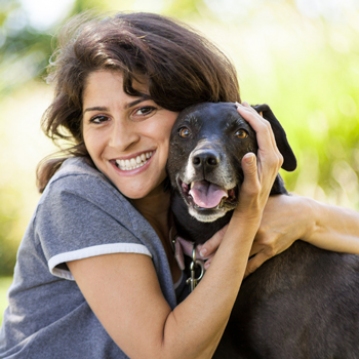 If you're anything like me… you love animals and become a total mushball every time a dog is near. However, not everyone is ready or able to add a furry member to their family. You might be in a place that does not allow animals. Perhaps someone in your family is allergic. You could be a young person, and your parents said, "No, or not yet." You may not have the time/ energy/finances to devote to proper care (quality food, attention, exercise and training).
A dog is a 10 year commitment. Are you really prepared for that? Be honest. It is heartbreaking for everyone, when a responsible owner has to surrender their beloved family member. Imagine how the dog feels. He does not understand why he is being taken away from his family and his home.
As summer time approaches, the days are longer and a little less stressed (except for that foreboding "H season" warning)! I would like to share some ideas on how to get your dog-fix, without risking eviction or family disownment.
• Volunteer at your local shelter, humane society or breed rescue of your choice • Foster • Fundraise • Transport • Attend events • Gather supplies • Serve on a committee • Donate (time, expertise, supplies) • Share adoptables and events via social media • Bring the shelter staff a treat—they work very hard caring for animals
There may be age restrictions, if you are a young person. You can still help! Contact your local shelter, humane society, animal control or breed rescue. Ask if you can: • Have food, a treat, supplies or
There are so many creative ways to show your love and appreciation for companion animals, even when one can not be a part of your family. Some things may seem so small but even a raindrop in the ocean has a ripple effect. You will feel great; you will be helping others (two and four legged). Good luck!
A toy drive • Make catnip toys or cardboard beds • Collect gently used toys, towels and blankets • Host a puppy or kitten shower for new pet owners • Have a lemonade stand or bake sale to raise funds • Share adoptables and events via social media • Create original art/drawings for kennels and cat rooms • Offer to play with or walk a dog, nearby • Pet sit when friends, family or neighbors go away • Buy treats for a homeless person's pet • Many vets harbor pets and could use extra help, caring for/marketing adoptables
---
We hope you enjoyed the article and ask you to support Happy Herald by referring clients to us. We offer Advertising, Direct Mail, SEO, Website Design, Social Media and more. Thank you!