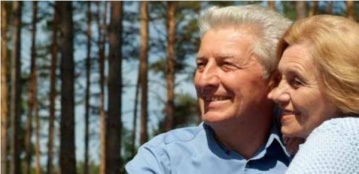 Key to a Happy Life
Such "moments" enable us to enjoy life. I've had mine. For instance: As a result of a recent "thrilling moment" which made me extremely happy and one I will never forget...I made a "Royal Flush" in spades during my weekly Texas Hold `Em condo poker game (That's the highest hand possible). The odds of doing so are tremendous and depend how the cards fall; the odds can range in the millions, or even trillions. It was my first, but only allowed me to win a big $7!!!
Besides this "thrilling moment" during my lifetime there were many others that would fall into the same clas sification.
Here is a list, in a random, not strength order:
In School: Being named conductor of the kindergarten orchestra while living in Atlantic City, NJ; My highschool English drama class visit to a NYC "feeling" room in which we were exposed to different colors of light (Red made me feel hot, blue made me feel cold); Learning to play tennis in a Public School Athletic Program at 12 years old (a sport I continued to play until I was 75 and a long-time "feel good thrill" every time I went onto the court); Hitting a bases-loaded home run in my school's softball league to win the game; Winning my college letter-sweater in track & field, and football; Playing a tomato on the 1939 World Fair's stage in Flushing, NY.
In the Armed Forces: While serving in the Navy and being trained at the University of Chicago Radioman's School while on duty scrubbing walls in the gym, I learned that the Atomic Bomb secrets were worked out at an armory next door to us on the day the first of this new kind of bomb hit Japan.
At Work: Preparing and publishing my first newsletter (My own business later in life) on a computer 37 years ago; Writing & publishing my first book-taking a copy out of the printer's box; Same goes for the second one a few years later; Writing & producing my first-ever short movie; Writing and producing a "family history" book, especially when my wife's cousin and I found traces of one ancestor serving as a tailor in the Union Army during the Civil War. Most notable, when I attended the first press conference as a reporter for an electronic engineering magazine upon the introduction of the transistor and recognizing immediately what it would do in the future to the then tube-oriented electronics industry.
Family: Seeing my future wife the first time she entered a room in a black dress with pearls around her neck at a party (A situation we enjoy every April l since then as a "Met-You" Celebration); Our marriage; Rushing to the hospital miles from our home and seeing my first daughter born; Celebrating our 25th, 50th anniversaries (and the 64th one is coming up in November).
Miscellaneous: Stood besides actress Gloria Swanson while at the opening of the Orlando Museum of Wax, and when a photograph appeared the next day on the front page of the local newspaper of the scene in which no one noticed when it was lying on our hotel breakfast table; Buying an expensive piece of fine art and first hanging it in my home (it's still there); Coming out of a 12-hour quintuple bypass heart operation when I first opened my eyes; Watching my entrepreneurial grandson appear on "Shark Tank" as he appealed for an investor in his start-up audio-speaker business on this currently popular TV program on ABC.
And last, but not least, every new car I bought.
Each of us has had similar "thrills" you might like others to know about. Contact me at karandell@mail.com and we'll discuss how we could use your information in a new e-book on "Thrilling Moments" I am preparing to publish in the not-toodistant future.
>> For the past 25 years he was managing editor for a condo newsletter and published two Internet sites: SeniorNewsDigest. com and currently Senior-News-Update. info, a blog concerning U.S. news affecting senior lifestyles, which is published every Monday in a headline-news/source format. He has authored two books: "The Sleeping Girl on the Couch" (a mystery-suspense story in the field of fine art), and "The Short, Short-Story Omnibus-1 (an E-book with 35 short stories with a "twist" ending, and one novella).