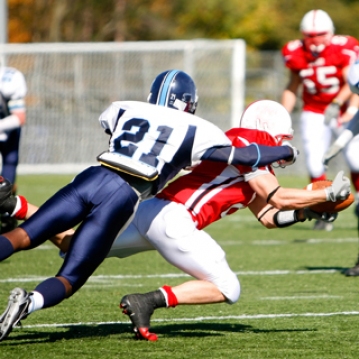 A round this time last year, in this space, we made the observation "hope springs eternal", both in the hearts of young people in search of love, and in the hearts of football fans anticipating the coming season. Well, this year is no different as the hopes of all NFL and college football fans in the Sunshine state approach a fever pitch – and for good reason.
Both college and pro fans have much to look forward to (except Jaguar fans but let's at least give them a glimmer of hope, no?) but questions still remain about the prospects of all six major pro and college teams.
We tackle the college boys first (we'll cover the NFL in our next visit).
This is a unique year for Florida's college fans. For the first time in 5 years, and maybe the last time for a while, the Big Three will all play each other (why that's happening is for another column) but suffice it to say passions – and the heat – will be running high beginning September 7 th . For only the 2 nd time in the last 10 years, the Fightin' Gators from the University of Florida will invade South Florida to play the host Hurricanes at Sun Life stadium. Along with a top 15 ranking, Florida will bring with it at least 40,000 fans – enough to fill up half the place – and to be sure passion, if not downright hatred, will be in attendance.
UM feels, with some justification, they have been overlooked and are ready to regain the national spotlight after essentially wandering the wilderness for the last 10 years. An explosive offense, lead by junior QB Stephen Morris, is poised to challenge for the ACC's Coastal division; the big question will be if Coach Al Golden's defense is ready for prime time.
As for Will Muschamp and his Gators, the big questions will be on offense where junior QB Jeff Driskell hopes to find dependable receivers. UF's running game will lean on sophomore Matt Jones to replace the departed Mike Gillislee. On defense, UF lost four key starters to the pros; it hopes returning stalwarts Dominique Easley and Ronald Powell will help a defense which ranked 5 th last year in points allowed- in the nation. But UF also has a very difficult schedule playing in the SEC; 9-3 may be a very good year.
As for FSU, Coach Jimbo Fisher's squad h o s t s U M o n November 2 nd , then 4 weeks later visits Gainesville to play UF. The Seminoles feature a talented group of defenders but the guy to watch is senior Lamarcus Joyner; he's already been mentioned for several post-season awards and his presence alone will give opposing coaches headaches. On offense, Coach Fisher has to replace QB E.J. Manuel; he hopes either Jameis Winston or Jacob Coker provides the answer.
So, no matter who you root for, get ready to buckle up folks, it's gonna be a fun four months. Let's go!