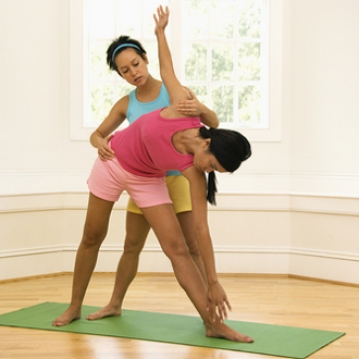 Well, it's January. If you weren't aware of this yet, then I'm happy to be the one to enlighten you.
And since the New Year has begun, I'd like a quick raise of hands as to how many of you have made the decision to start exercising.
Ok, good. That's what I figured. So now that you'll be working out, I'd like to discuss something to make sure that you're going about it the right way. This has to do with exercise safety – and respecting your current level of fitness.
Exercise Like a Beginner If You ARE a Beginner This also holds true if you have taken a hiatus. The reason is this… If you haven't been active for a while (or ever) – then although it may seem like a good idea to try to make up for lost time, you could be doing yourself a huge disservice.
And it isn't tough to think otherwise since we see so many extreme fitness programs being advertised on infomercials – and touted as appropriate on some of these popular weight loss television shows.
They demonstrate people engaging in high intensity exercises as their first workout – and while this may seem like a good idea, it's important to recognize that there are teams of medical professionals on site to make sure that if anything DOES in fact go wrong, it'll be taken care of immediately.
However – the likelihood that this type of support will be available to you isn't high.
So here are a couple of suggestions to help you stay safe and deliberate in your quest to incorporate exercise into your life… 1 – Start slow. If you're working with a trainer, make sure they respect your current level of fitness and progress you properly.
If they tell you to do 100 squats right off the bat – RUN! And if you're exercising in a group class or on your own – do the beginner's version first and step it up only after it has become too easy.
2 – Incorporate some low to medium intensity cardio into your routine. Things like walking and swimming work all areas of the body – and help promote sufficient range of motion in a safe and structured way.
Remember to always listen to your body – and your intuition. They don't lie.
Happy New Year!