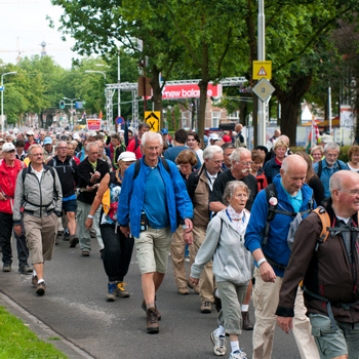 I have to say that walking is one of the best forms of exercise.
I've always loved it…and regardless of how many different workouts I've learned or have been exposed to – walking is and will always be at the top of my list of favorites.
Here's why.

Walking is Simple
Let's face it – life has always been complicated (unnecessarily so if you ask me), and this extends into the concept of health and fitness.
But the truth is that simplicity is a beautiful thing – and walking encourages this concept.
To incorporate a walking program into your life, all you need to do is put one foot in front of the other. It doesn't matter where you go – all that matters is that you move.

Walking is Effective
The simple fact of the matter is that walking burns calories – regardless of the intensity.
Now of course if weight loss is what you're after then you'll want to consider increasing duration, frequency and intensity over time…and this can be done easily enough.

Walking is User Friendly
Because you don't need any special equipment and it can be done just about anywhere, walking is user friendly.
In fact, you can walk your way fit right in your living room - as there are programs out there that'll put you through an entire workout by simply walking in place at home using a few additional choreographed moves.

Walking is Social
Are you someone who wishes they had a workout partner, but doesn't know anyone who wants to go to the gym? If so – then walking is an ideal way for you to team up with someone who has no desire to engage in anything that even remotely resembles a fitness facility.

Walking is Flexible in Intensity
One of the things I love most about walking is that even if I don't feel like getting a 'workout', a good walk can still offer benefits even if I'm not in the mood to endure anything intense.
On the other hand, walking can still be a challenging form of fitness and progressed easily. All you have to do is pick up the pace.
So I know that I've kept it simple this month and that's because sometimes, I think simplicity speaks volumes.
I say if well-being is what you desire, but you hate exercise…then consider a walking program.
Sometimes the path of least resistance offers huge rewards. :)