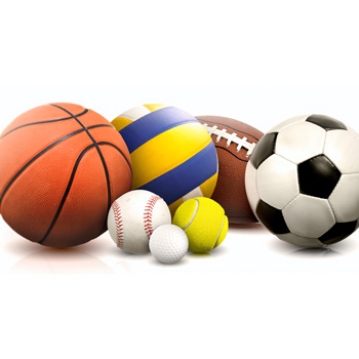 Most of the time this space is reserved for the observations of what the local professional and college sports teams are doing and, with all due respect to the twotime defending NBA champion Miami Heat and the NHL's plucky Florida Panthers, it is good to remember where we are - and what opportunities are available to those of us who live here. This brings me to March. You see, March for us down here is – well, it's like Christmas day for adults in that whatever your sporting preference is, chances are some form of it is taking place in March, in the Tri-County area. Don't believe me? Try this:
PGA Tour: 2 events, Honda Classic, February 27- March 2, Cadillac Championships, March 6-9.
Now, most areas of the country would be thrilled to have one topflight PGA event but we have two and these will not feature also-rans in the field. Both tournaments boast a minimum of 8 of the top 10 players in the world competing, including Tiger Woods, who will be making his debut at the Honda Classic. He is also the defending champion at the Cadillac event, so it should be some good stuff. Additional bonus: Doral, under the new stewardship of the Trump Corporation, has been renamed and renovated and the early word is the changes are spectacular.
Tennis: Sony Championships at the Crandon Park Tennis Center in Key Biscayne, March 19- March 30. It's very rare for both the men and women professional tennis tours to compete at the same location, at the same time; in fact it only happens five times a year: at the four major tournaments and at this event. Does that give you an idea of its importance? Oh, and for the men all four of the top players are scheduled to appear, that is Messrs. Djokovic, Nadal, Murray and Federer. The women's draw is just as impressive.
Spring Training: While games are no longer played in Broward and Miami-Dade County, there are still plenty of places to take in the grand old game. Both the Miami Marlins and the defending National League champion St. Louis Cardinals call Jupiter home and Roger Dean Stadium is a great place to take in the action; it's clean, fan friendly and with decent food, it's a day well spent. Travel up the road a bit and you can catch the Mets in Port St. Lucie and the Nationals in Viera. If you're really ambitious, the world champion Boston Red Sox call Ft. Myers their spring home, while the Yankees (with Derek Jeter) still play in Tampa.
Get the idea? And we haven't even touched on the various boat shows, equestrian events and polo championships contested in our area. So, while others may be watching March madness (and digging out from snow), we'll be celebrating our March magnificence.
See you at the park!