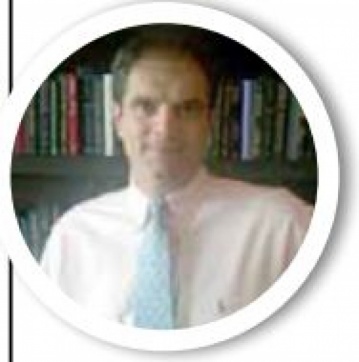 A few years back ESPN devoted a good chunk of its airtime and money to naming the 100 greatest athletes of the 20th Century. Among the renowned were the familiar – Ali, Jordan, Ruth, Thorpe and Didrikson but controversy arose when the 35th selection was named – Secretariat. That's right, in the entire 20th Century, according to the Worldwide Leader in Sports (ESPN's moniker for itself, not mine) the 35th greatest practitioner of the sporting genre walked on four legs and preferred hay as his celebratory food of choice.
Mark Tudino is an attorney with offices in both Miami-Dade and Broward counties, whose practice specializes in all areas of civil litigation. He has lived in South Florida for more than 20 years. Prior to attending law school, he was a political and sports reporter for television stations across the country. His career allowed him to cover everything from presidential elections to national championship sports teams, and he still maintains a passion to observe and discuss the world of sports.
And you know what – they were right.
For those of you who have never actually witnessed the beauty and majesty of thoroughbred horse racing, it is a sight - 2,000 pounds of horse flesh flying down the track, all the while surrounded by competitors and screaming fans, can make for quite the spectacle.
Here in South Florida, we have a number of options available to us to see the Sport of Kings in person and we even have a few championship events.
For years, Hialeah Race Course was accorded the accolade of being one of the two most beautiful tracks in America (Santa Anita in California being the other) and annually hosted the Flamingo Stakes; that feature fostered champions like 1977 Triple Crown winner, Seattle Slew, as well as Hall of Fame champions Alydar and Spectacular Bid. Alas, the Flamingo Stakes has gone the way of the dodo bird but the Florida Derby is still run at Gulfstream Park and is still considered a premier Kentucky Derby preparatory race.
Yet, like professional hockey, horse racing is a sport best appreciated in person. To stand near the finish line of any race, and feel the power of those animals as they race by at speeds exceeding 30 mile per hour, is to be in awe of them and the brave men and women who sit atop them for a living. And, yes, jockeys are most certainly athletes - as much as any race car driver, or downhill ski racer. I can still remember meeting the late jockey Eddie Arcaro, who was well into his 80's at the time, and marveling at his grip strength even then.
Best of all, these equine athletes are noble, never stir a controversy in the locker room and rarely hold out for new contracts – maybe an extra bag of oats, but that's about it. So, the next time a friend or acquaintance asks you to join them for a day at the races, do it – you may even pick up a buck or two.
It's post time!!