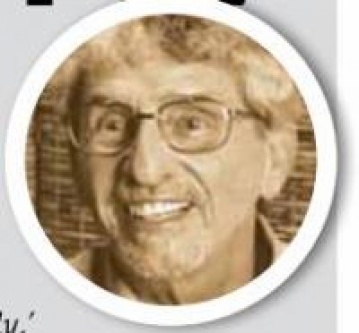 "Dr. Happy" has been speaking and writing on happiness ever since developing his own deep, inner happiness 20 years ago. Bob is Professor Emeritus from UC. San Francisco and is the author of Happy 4 Life: Here's How to Do It. Dear Readers, please send your happiness questions to "Ask Dr. Happy" at Pollyannan@aol.com
Dear Dr. Happy, I am a 39-year-old man married ten years to Sue Anne. We get along pretty good although I'm a real friendly guy and she's an introvert with just a few close friends. I'm a hard working machinist and enjoy having a couple of drinks with my friends after work 3-4 days/week. I don't get drunk but am often a little tipsy by 8 or 9 o'clock when I get home. Sue Anne is complaining more and more, saying I should come home right after work because she's lonely and wants a break from the kids (boy and girl, ages 8 and 6). Dr. Happy, I don't want to lose my friends. What can I do?
Friendly Guy
Dear 'Friendly,' You are acting more like an unmarried 20-year-old than a mature, married man with young children. I suspect that coming home 'a little tipsy' probably translates to getting home after 10, having driven while drunk. "Friendly," you need to do some serious re-thinking about this. You are an absent husband and presenting your kids with a pretty shoddy role model. Think about it. Isn't it time for you to become a bit more responsible now? You should consider coming home right after most work days. You don't have to give up your friends, but try, as much as possible, to select at least some who are married or partnered so your wife can be included. In the long run, "Friendly," this will be better for everyone, even you.