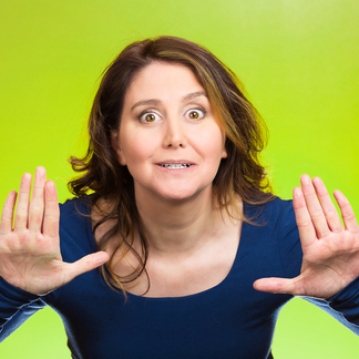 The 44th verse tells you that changing the way you prioritize your life ensures a fruitful one. I call it the "Enough is enough" section of the Tao Te Ching. When you update your view of the most important things in your life, the world around you is going to seem very different. Lao-tzu is urging you to look into your heart and ex amine what is truly important.
Earlier verses of the Tao Te Ching counsel that the essential mis sion of your life is to go back to (or get to know) your originating Source before physical death. In other words, you don't have to die to make the return trip! It's not only possible, but essential, to feel your connection to the Tao while you're still alive.
Knowing when to stop is part of the path leading you to your essential self, where the need for fame and possessions is nonexis tent. You see, it's not the things or even a desire for recognition that keeps you from a living connection to the Tao - it's your attachment to them that gets in the way. So shift the importance you've placed on success or belongings, which has obscured your connectedness to the Tao. Begin to note the senselessness of demanding more, ex hausting yourself in pursuit of what keeps you trapped in a vicious cycle of "striving and never arriving" or trying to find fulfillment. This verse implores you to know when to stop.
I'm sure that you can easily see people in your environment who spend their entire lives seeking more of everything - more posses sions, money, recognition, awards, friends, places to go, substances, food - you name it. If you live with this same philosophy, you've signed up for a life of frustration and dissatisfaction because the search itself becomes your jailer. It's easy to see then why Lao-tzu advises that what you gain is far more trouble than what you lose! When you prioritize your life, you'll find that love and a feeling of abundance are not only what you desire, but these two principles are instantly available because you've changed the way you look at the world. From this new perspective, you'll feel totally loved and wealthy in all ways.
I realize that Lao-tzu is again speaking in what seem to be paradoxical words. But he's coming to you from the perspective of hav ing changed the way he looked at things, and noting that what he looked at changed. He now sees love and wealth everywhere - yet he knows intuitively that he can never possess them by chasing after them, since they'll always remain just outside of his grasp. And so he looks at the Tao and sees that the Great Way keeps nothing for itself, is willing to let go of its life-giving essence, and is desirous to share with all. When you give of yourself, asking nothing in return and withdrawing your need for recognition, you'll experience more contentment. The fruits of wealth and love are seen right there be fore you when you simply stop the chase.
The beauty of the wisdom in this 44th verse is that you give away your attachment to things or ways of being, which is what I mean by knowing when to stop. If the chase is wearing out your health, stop! If the chase is wreaking havoc on your relationships, stop! If the chase is exhausting you, stop! If the chase is keeping you from enjoying your life, stop! When you know when to cease and desist, you're protected from all of those perils, and you'll enjoy a long and contented existence connecting with the Tao.