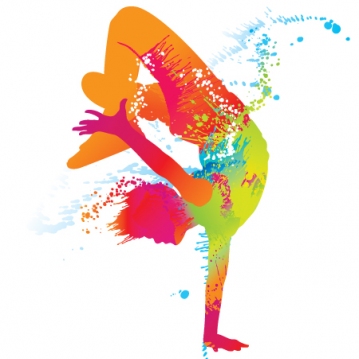 The time of year for parties has come around again, and what a better way to stay healthy than to throw a fitness party? Fitness parties can be fun for any age and incorporate healthy living, as opposed to traditional parties that usually contain foods high in fat while guests are sedentary. Here are some great ideas to throw a fitness party.
Entertainment Twister: This is a fun game consisting of a floor mat with different color circles and a game piece that is used to determine what color each person has to land on. Twister is a great game that targets flexibility and endurance to maintain poses. Feel free to incorporate yoga with Twister to make the game more difficult.
Wii games: Dust off that Wii gaming system and bowl, play tennis, or exercise in Wii Fit. The Wii gaming system is a wonderful fitness tool because it requires movement to play which can really burn off the calories.
Limbo: This classic game is a line game that requires guests to walk under a limbo stick held by two people. This stick gets lower and lower as the game continues to challenge the flexibility of the guests.
Dance Competitions: No rules required. Vote for the best dancer. Dancing can burn up to 800 calories per hour!
Food and Beverage Finger Foods: Fruit, veggie, and nut platters are great ways to eat healthy at parties. Try switching out the ranch dip for peanut butter or almond butter.
Fruit Bowls: Fruit bowls are common for parties; creating fruit bowls or fruit bouquets are appealing and will go fast.
Meats and Cheeses: Meat platters are great for protein. Grilled chicken nuggets, meatballs, or turkey are great. To avoid bread in sliders or sandwiches, try using a leafy green or create a meat wrap station. While I do love cheese, I would avoid cheese or limit cheese for a fitness party because cheese is processed and high in fat. I would also avoid processed meats like deli meats, sausage, or hotdogs.
Alcohol and Beverages:
Alcohol could be avoided for a fitness party, but red wine, light beers, or organic, gluten-free liquor drinks can be incorporated. A great idea would be to create fruit smoothies infused with an alcoholic beverage. Non-alcoholic beverages can include seltzer water, sodas with Stevia or Splenda, smoothies, or water. Store-bought fruit juices are high in sugar and should be avoided.
Desserts: Parfaits, baked fruits, and homemade frozen fruit pops are great examples of desserts to have at your fitness party. This is a great time to be creative.
If you would like more ideas on how to live a healthier lifestyle, please contact Dr. Ashley Dixon, DC at Headtotoerehab.net or call 954-372-3400.