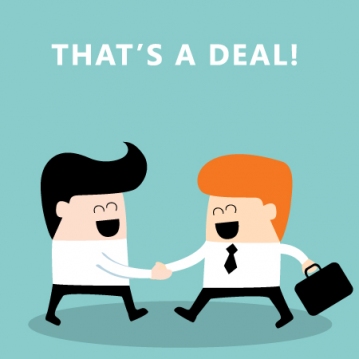 There are two great questions that you can use to accel-erate your growth toward high income in sales. These are two of the best questions that I have ever learned. I have used them over the years, and they have been responsible for making or saving me many thousands of dollars.
The first question to ask yourself after each sales call is, what did I do right?
This question keeps you focused on the best parts of your performance. Even if the sales call was a complete fail-ure, there were certain things that you did correctly. It is important that you identify the best parts of your perform-ance so you do not throw out the baby with the bathwater.
You could write down:
"I was thoroughly prepared."
"I researched the client in advance."
"I was punctual for my appointment."
"I was well dressed and groomed."
"I asked questions and listened carefully before speaking."
"I made a complete presentation."
"I asked for the order twice," and so on.
By asking the question, what did I do right? you keep your-self continually focused on the best elements of your sales activities. By reviewing these activities immediately after a sales call, you program them into your subconscious and create a predisposition to repeat these positive behaviors at your next sales call.
Focus On Improvement
The second question you must ask yourself is, what would I do differently?
This question forces you to think about the positive things that you could do to improve your performance in a similar stituation. Even if the sales call has been completely successfully there were still things that you could do differ-ently in the future to make it even better.
The advantage of these two questions is that the answers to both of them are positive. Force yourself to review and mentally rehearse the very greatest ingredients of your per-formance. Then, the next time you are in a similar situation, your subconscious mind will pass them back up to you and make them available to you for the sales call.