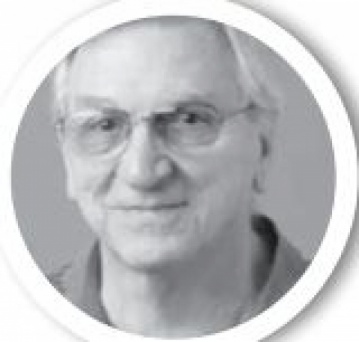 Question:
As the kids get a little older, they are inquisitive about everything and anything. What do you suggest I do to make my home safe?
Answer:
More accidents happen at home than at the work place or school. The list of potential safety hazards is long. Each room has unique conditions that become a safety hazard. For example , t h e bathroom: Tile, when wet is slippery. Do you have non-slip tape on the floor? If not, how about a rubber safety mat?

They are not expensive and provide a safe access or exit from the shower, particularly for us seniors. The above applies to a tub also.
Electrical outlets within 3 to 5 feet of the wet areas (tub, shower, sinks and toilets) should have a GFI (Ground Fault Interrupter) which interrupts the electricity when it encounters moisture or water.

Grab bars are a must for seniors, adults and people with impairments. Kids use them too. They are needed in a shower area and are very helpful in a tub area also. In a shower, the grab bars give a feeling of safety. In the tub, the grab bar is very helpful for getting in and out of the tub.
Do not store medications, prescription medicine or shaving equipment in the medicine cabinet. Drugs should be in a secure area where children are not tempted to try them. Also, it's noone´s business what prescriptions you take!
That's just a few suggestions for the smallest room. You can imagine that your kitchen is a hazard area also. Your question has given me a reason to write several columns regarding home safety. I will try to be specific and will research cost also. For example, a rubber shower mat can be purchased for $12.95. Compare that to a broken arm if your child slips and falls. Several hundreds of dollars later you will kick yourself for not being more concerned about having a safe home for your family. Watch my future columns for more data about your safe home.