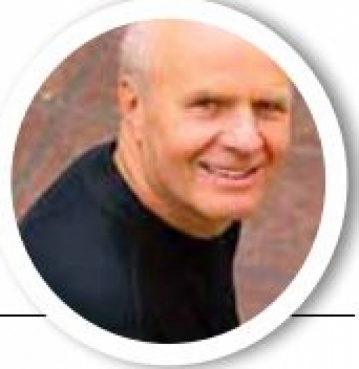 Without exception, I begin every day of my life with an ex pression of gratitude. As I look in the mirror to begin my daily ritual of shaving, I say, "Thank you, God, for life, for my body, for my family and loved ones, for this day, and for the opportunity to be of service. Thank you, thank you, thank you!" If we practice gratitude as opposed to maintaining an attitude of entitlement, we'll automatically extend inspiration wherever we go. Being grateful helps remove the influence of our ego, which is certain that we're better than everyone else. An attitude of gratitude allows us to adopt what's called "radical humility," a trait that's very persuasive in helping others feel inspired.
Most of the people I've met or observed who are at the top levels in their chosen fields have these attitudes of gratitude and radical humility. After all, when so many high achiev ers reach for their statuette or championship trophy, they say, "First I'd like to thank God." It's almost as if they can't help themselves - they're so grateful for their accolade, but even more than that, they know that there's a Force in the Universe way bigger than they are that allows them to act, sing, write, compete, or design. And if we adopt this kind of an attitude, we'll inspire others. It's that simple.
Pomposity, on the other hand, will never inspire anyone. When we encounter someone who brags and uses the pronoun I excessively, we'll find that we want to get away from them as quickly as possible. Vanity, conceit, and boasting are all signs that a person has edged God out of the picture.
Gratitude and humility, on the other hand, send signals to all who meet and greet us that we're all connected to something larger than life itself. This reminds me of the wisdom I discovered many years ago reading the Kena Upanishad: "At whose bequest does the mind think? Who bids the body live? Who makes the tongue speak? Who is the effulgent Being that directs eye to form and color, and the ear to sound?" When we know the answer to these questions, we not only become inspiring beings to others, we also gain immortality.