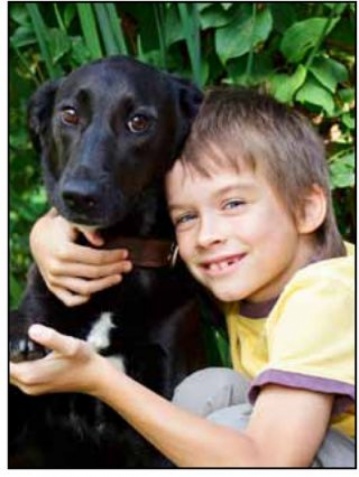 Author weaves an engaging story of the love and commitment of a man and his dogs
Frisco, TX — How does one divide his time among his Priorities when his dogs take center stage in his life above all else? Readers are about to find out as its author Stuart R. Schwartz tells a beautiful tale of how a young boy's interest in dogs pushed him to become a successful dog handler - and how this passion revolves so much around him. The Show Judge invites everyone to feel the depths of his dedication and commitment to his passion.
Young Curtis Edwards scraps most of anything that interests him in favor of salvaging the life of a stray dog that he finds at a local junk yard. Curtis' interest is piqued one evening as he stumbles across a televised dog show in progress. He decides to learn how to show dogs like the professionals and uses his junk yard pal, "Hubcap", as his learning mate.
Curtis becomes a "child prodigy" dog handler and later in life, while working as an administrator for a large animal hospital in Chicago, goes on to become a famous dog handler, and ultimately becomes a top level show judge. He develops a love interest with a flight attendant, Cyndi, who has visited his animal hospital with her ailing dog. But will the love affair work out or eventually come apart as a result of Curtis' vast schedule of work and show handling commitments?
In New York, a young girl, Stephanie, convinces her mother and father to buy a Golden Retriever as a pet. Through a series of coincidences, her dog, "Dusty", becomes a handsome show dog. Unbeknownst to Stephanie, her father is a small-time racketeer who only has a peripheral interest in Stephanie's love for her dog.
What would happen when Curtis and Dusty meet at the big dog show at Madison Square Garden in New York City? Readers will soon find out as they follow these interesting characters in a series of unusual events that ultimately lead to the fateful meeting of Curtis and Dusty.
This book is available online and can be purchased atwww.bookwhirl.com, www.amazon.com and or www.barnesandnoble.com
Stuart R. Schwartz
has worked as an executive in the insurance and healthcare industries for several years. Upon retirement, he embarked on one of his lifelong goals, to become a writer. He has written several film scripts as well as an assortment of stories. This book is his second work and follows the successful collection of novellas, A Wits World. He earned a B.A. degree in Psychology from Tusculum College, Greeneville, Tennessee, and did some post graduate studies in his business field. He served in the U.S. Army,
Artillery Division, for four years before embarking on a business career. He has lived in New Jersey, Tennessee, Texas, Czech Republic and Mexico. His interests include his writing, reading, music of all genres, horses, cooking and sports. He would enjoy hearing from his friends and readers at: stuartschwartz@1956@gmaii.com.

The Show Judge by Stuart R. Schwartz Publication Date: December 2014 Price: $11.97; 206 pages; ISBN 978-1-61856-582-2