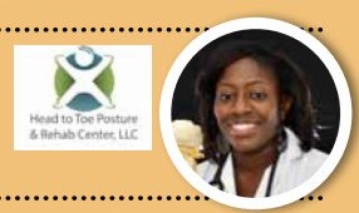 HEALTHY LIVING
Ashley Dixon, DC Chiropractor, Personal Trainer, and Owner of Head to Toe Posture & Rehab Center, LLC in Plantation, FL.
Pain, illness, and infection have been influenced one way or another by inflammation. Because of this, consuming as many anti-inflammatory fighters in your diet can assist with battling inflammation. So where can you get these anti-inflammatory foods? Believe it or not, a lot of them live right in the spices cabinet!
Ginger is a very appealing spice used mostly for Asian dishes, but can also be used to ease digestive problems. Ginger can also be used as an anti-inflammatory agent helping to stop the formation of inflammation in the body.
Cinnamon is a common staple in any spice rack and often used in drinks and foods. While it isn't conclusive, cinnamon is said to lower blood sugar, cholesterol, and yeast infections. Cinnamon is also known to have anti-inflammatory properties as well as fighting off bacteria.
Cayenne Pepper, as spicy as it is, is a great way to flavor food and is said to increase appetite and aid in circulation problems. An active ingredient in Cayenne Pepper is Capsaicin, a common medication used to decrease pain in Rheumatoid Arthritis and other pains associated with joints.
Turmeric has been around for thousands of years but just recently has been hitting mainstream for its health benefits. Turmeric has been used to help heartburn, headaches, fibromyalgia, liver, kidney, and gallbladder problems.
Garlic is used commonly in everyday foods, and it is also used to treat High Blood Pressure, Bronchitis, TB, Flatulence, Bacterial Vaginosis, Diabetes, and Fevers. While garlic powder is great to use, fresh garlic holds the most benefit.
Onion, a common ingredient is most foods, is known to contain Polyphenols, which aid in decreasing degeneration and some cancers.