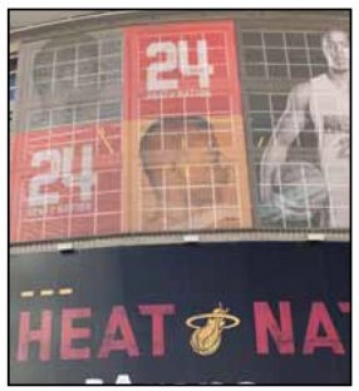 Before anyone gets the wrong idea, no, we haven't discontinued the sports/commentary portion of The Happy Herald; nor are we trying to introduce any high culture in place of our favorite athletic past times. No, the above quote accurately summarizes the feelings most South Florida sports fans have for their (now completed) winter sports teams' most recent campaigns.
In reviewing this column's history, it dawned on me your erstwhile scribe would usually be preparing his NBA playoff preview, as the hometown Heat, who had been fixtures in the playoffs for the last half dozen years (going to the Finals in the last four), made previewing the NBA's second season a relatively routine chore around these parts. In fact, as Heat fans we weren't even concerned with the first few rounds, preferring instead to focus on who our guys would be playing in the Finals.
"Now is the winter of our discontent…"
Richard III, Act 1, Scene 1, W. Shakespeare
Arrogance, indeed. Instead, bedeviled by injuries, bad luck and the departure of a certain superstar, Miami missed the playoffs for the first time since 2008. Of course, nothing lasts forever, and while this magical run has come to a close, it's not all doom and gloom. There are bright spots to look forward to: the continued development of budding star, center Hassan Whiteside; the trade which brought point guard Goran Dragic from Phoenix; and the continued progress of Dwayne Wade as he tries to stay healthy and build on a Hall of Fame resume. All these moves promise to continue interest in the team, as they attempt to retool and rejoin the post-season.
Unfortunately, it doesn't end there. Hockey's Florida Panthers (lauded in this space a few months ago) did indeed make progress over the last few years but, alas friends, it wasn't enough. They posted a very respectable 91 points this year - but still finished 7 points out of the last playoff spot. They have some solid pieces in place but still have work to do before they can legitimately contend for Lord Stanley's Cup.
Even the college hoop kids could provide no help, as both Florida and Florida State missed the NCAA basketball tournament; Miami's Hurricanes, while acquitting themselves in the NIT – losing in the finals in overtime – still must know they did not reach their goal of playing in the field of 68.
So, hang in there fans of Florida sports, better (if hotter) times are coming… after all, the NFL kicks off in 4 months!!