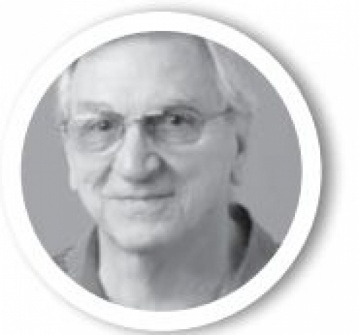 PROJECTS TO IMPROVE YOUR HOME
Roger Zona is a Florida State Certified General Contractor with 40+ years of experience in the industry. You may contact him by email at: contractortalk@live. com or mail to Happy Herald, P.O. Box 810548, Boca Raton, Fl 33481
Question: My home's exterior needs improvement. Any suggestions? Answer:
I have lots of ideas and suggestions. Landscaping can be a major factor in giving your home "curb appeal" (the realtors' words for being attractive and eye catching.)
Take some pictures of the front, sides and rear of your home so you can study them to determine what is needed or what could be removed or improved upon. The front view is the most important. If your home is on a corner lot the side is the second point of interest.
The biggest mistake that I see made is planting small and young plants too close to the building. Check out plants at your local Lowe's or Home Depot or consult with a plant nursery in your town. The ultimate plan is to hire a Landscape Architect. They are trained in botany and horticulture and know the best plants for your budget as well as what plants survive the best, etc.

Not all the planting must be against a background of a stucco building. For example, a sidewalk to the front entry can be bordered with ground cover plants or flowering plants along with solar lighting. It's important that you have an irrigation system that covers all the plants. It need not be an automatic system but that would be the best method of controlling irrigation. Watering by hand with a hose and spray nozzle works well. It's important that you water in a consistent pattern and time. During the rainy season you can modify your schedule.

Grass should be planted by sod or seed in open spaces that can be easily mowed and edged. The plants like a natural mulch which retains moisture and adds a backdrop for the plants. Gravel or small rocks can be used as the base for plants or as a path material to separate areas. There are many plants that use very little water compared to other plants. These are called Xerophyte or drought-resistant plants. Try the internet - Google Florida landscaping plants and you can see pictures of plants and how they are used – add color, barricade areas, plants as a fence, etc.