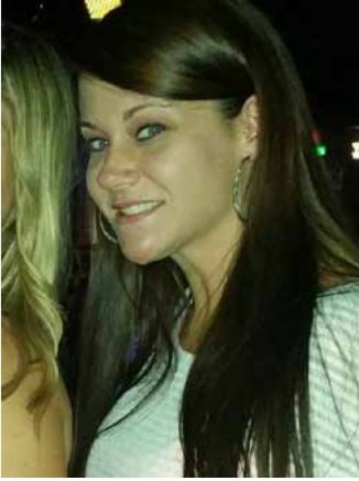 Tennis pro Michael Bennett gives lessons at Dillon Tennis Center in Oakland Park to Sean Michael Bennett (no relation). Sean's now giving Michael lessons on receiving because love for the pro is overflowing throughout the U.S. Mike's mom, an ardent student of Abraham-Hicks spiritual teachings, has long encouraged him to receive. He's learning the lesson.
Michael, who's taught throughout Broward for 28 years, has an autoimmune disease that attacks his kidney's filters, and now needs a kidney transplant. When blood type ruled Sean out as a donor a light bulb went on: he'd post repeatedly on Facebook about Michael's need. A Facebook friend, Salina Hanna, a single mom outside Charlotte who was a former student of Sean's at Coconut Creek High School, agreed to donate a kidney. "When I saw Sean's post something pulled at me," she said. "I can't explain it." A transplant could occur this winter. Why is she giving a stranger her kidney? "We all need people to step up for each other," she said.
It's a Wonderful Tennis Life

The private and proud recipient, who gives himself nightly dialysis, and who'd planned to take out a line of credit on his house to pay for his health care costs and those of whoever donates an organ, was blown away when Broward Tennis League coordinator Maria Miro set up a page on Gofundme, https:// www.gofundme.com/u47bntdg. In its first eight days, more than $19,000 was raised from 99 donors, ranging from $10 to $1,500. As Maria wrote on the site: "Michael has been such a giving, caring person to so many, it's time we all expressed how much he's appreciated through our donations." Her tennis teacher has given hundreds of free clinics and discounted countless lessons for those less fortunate. The enormous response is reminiscent of the ending of It's a Wonderful Life, in which Jimmy Stewart's character sees how deeply he's touched the lives of so many who then support him in his hour of financial need.
December 12 Fund Raiser

The Lauderdale Tennis Club is donating courts for a four-hour clinic and round robin with "eight of the best teaching pros in Ft. Lauderdale," said club manager Dan DeBruyne. The December 12 fundraiser can accommodate 60 players at $30 each.
Afterwards, a silent auction and raffle, created by several volunteers, will take place. Auction donations included tickets for the Miami Open (USTA Florida and the Florida Tennis Foundation) the Delray Beach Open (USTA Florida), and equipment manufacturers Prince, Babolat, and Head have given rackets. Raffle items include a gift basket from captains of Dillon's tennis league teams, among other items from other people. On November 14, a portion of sales at the Match Point Tennis store in Oakland Park defrayed Mike's costs. Wilson donated a Roger Federer-autographed racket for auction on that day at the shop.
"Salina and Facebook may very well save the life of a wonderful man," said Sean. While he started the ball rolling, "Salina is the angel in this miracle story."