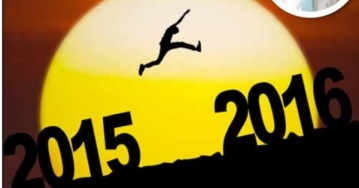 By their very nature, any list is a subjective exercise and the end of the year is a natural time to look back and assess that which was – and was not – significant.
So, here is your humble scribe's list of the 10 biggest sports stories for Florida for 2015. Feel free to add your own:

10) Panthers add Jagr. A 43-year old hockey player (albeit a great one) is signed to his eight franchise and this is a top story? You bet. Especially when that 43-year old invigorates a franchise in need of invigoration, inspires his young teammates, and acts as a catalyst to a surprisingly good start to the season. Oh- and he just became the third leading scorer in NHL history. Not bad.
9) Suh signs. At the time, inking the biggest football free agent on the open market seemed to be the splash the Dolphins needed to make. In retrospect, not so much - more on that later.
8) Marlins makeover. Say what you will about Marlins' management, they're never dull. Incompetent? Tone-deaf? Possibly, but their firing of respected baseball lifer Mike Redmond as their manager, only to replace him with someone who'd never managed before, certainly was newsworthy. Which leads us to…
7) Marlins makeover, Part Deux. In the wake of another disastrous campaign, the team made two big moves: it hired former Dodger manager Don Mattingly to run the club then, literally, out of left field named Barry Bonds its hitting coach. That's right, that Barry Bonds. Was the new skipper even consulted? Should be interesting.
6) Tampa Tribute. While we are a South-Florida based publication, we do cast an eye over the rest of the state, and in Tampa the Jameis Winston experiment can be considered a success. So, too, for Bucs head coach Lovie Smith, whose respectable team is on the fringes of the NFC playoff hunt.
5) UM hires Richt. The writer Thomas Wolfe once noted you can't go home again, but UM is hoping its hiring of football coach Mark Richt to resurrect its program is an exception to the rule.
The Cane grad brings integrity and past coaching success to a school in need of both.
4) Public overhaul. Never sexy, but sports/business stories are important – like the fact Broward County just shelled out $86 million to the Panthers to keep the allegedly financially ailing team solvent – and in town. Say what you will about publicly financing a private enterprise, if your biggest tenant is threatening to up and go, it's your job to help them stay. We hope.
3) High School Heroes. Four South Florida high schools were champions in their respective football divisions; the state only has eight classifications. Kudos to Flanagan of Pembroke Pines, St. Thomas Aquinas, Miami Central and Washington High of Miami, well done.
2) UF wins SEC East. Ok, a little parochial here, but Coach Jim McElwain took a squad expected to finish fifth, and won his division. And this might be the worst roster he coaches.
1) Football failures. Hopes were high for both UM and the Dolphins to start the year; by Game Four Joe Philbin was axed, and by Game Six, ditto for Al Golden at the U. Maybe they shared the same realtor?
That's it, I sincerely wish for all of you a safe and prosperous new year.
Happy 2016!
---
Mark Tudino is an attorney with offices in both Miami-Dade and Broward counties, whose practice specializes in all areas of civil litigation. He has lived in South Florida for more than 20 years. Prior to attending law school, he was a political and sports reporter for television stations across the country. His career allowed him to cover everything from presidential elections to national championship sports teams, and he still maintains a passion to observe and discuss the world of sports. Attorney at Law. 954-983-8000. 3475 Sheridan Street Suite #211. Hollywood, FL 33021