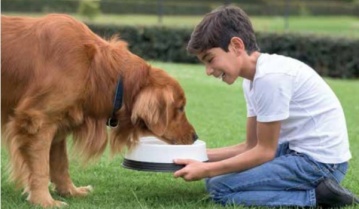 Just as humans are exposed to certain risks when temperatures rise, hot weather creates the potential for both emergency threats and everyday dangers that can affect pets. From weather-related emergencies to fleas and ticks that can threaten even the healthiest animals, special care during the summer months is essential to making sure your pets stay safe. The makers of Adams™ Flea & Tick Control have teamed up with Code 3 Associates, a national nonprofit that rescues animals during disasters, and their spokesperson, Tony Stewart, to offer these tips to help pet owners steer clear of trouble this summer:
1. Never leave a pet in the car, even with the window cracked. In fact, every year hundreds of pets die from heat exhaustion because they are left in parked cars. Especially during the summer, pet owners should be mindful that temperatures inside a car can increase almost 20 degrees in just 10 minutes.
2. Protect against flea and tick infestations. The summer heat triggers flea and tick outbreaks and products like Adams™ Flea & Tick sprays and shampoos help keep pets free from fleas and ticks – and as an added benefit, from 4/1/2016 through 9/30/2016, for each bottle of Adams™ shampoo and Adams™ spray sold by US retailers $1, up to $150,000, will be donated to Code 3 Associates to help animals in need during times of disaster.
3. Provide plenty of water and shade to help protect pets from overheating.
4. Save outdoor play time for mornings or evenings when it's cooler.
5. Make a pet disaster kit including water and food for seven days, water and food bowls, leashes and ID collars, a first aid kit, medications, medical records, familiar toys, muzzle, cleaning supplies and a contact card.
6. If living in a disaster prone area, designate a family member to be in charge of your pets. Formulate a buddy system with a neighbor or friend who can check and care for your pets if you are out of the area and cannot return.
7. Keep current frontal and profile photographs of each of your animals. If an animal has an identifying mark, take a photograph and keep it with you. Use this as positive ID if you need to reclaim a pet who is separated from the family during an emergency.