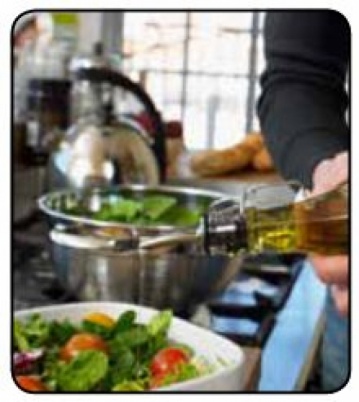 caronb123@gmail.com / (561) 346-4577
If you are anything like me you LOVE the flavors (and colors) infused in Asian Cuisine. Even the simplest of dishes seem to pop with mouthtantalizing sensations.
I adore carrot-ginger dressing (the one that is, served routinely in most Japanese Restaurants) and was intimidated to make it myself for years. I imagined how many ingredients it must have and if I would even know where to find them. Well, there are no exotic ingredients in my simple carrotginger recipe, and I hope you will try it, as it is packed with immune building anti-oxidants and antiinflammatory properties to soothe most gastrointestinal upsets, as well as relaxing the entire BODY and MIND.
Caron´s CARROT-GINGER DRESSING:
In a blender combine:
• 4 carrots
• 1/2 white onion
• 1/4 cup chopped ginger
• 1/4 cup water
• 1/4 cup rice wine vinegar

• 1 teaspoon BRAGG´S AMINO
ACIDS or sea salt

• 2 tablespoons raw honey or coconut palm sugar (or stevia to taste)

• 2 tablespoons dark roasted sesame oil

• 2 tablespoons olive oil
Blend all ingredients together until slightly " chunkie " ~ Also great served over sliced cucumber wedges. Refrigerate leftovers - good for up to five days ~
Caron Barr is a Holistic Healthcare Coach who has worked in Palm Beach County for over 20 years. Caron is a Registered Nurse who became interested in natural medicine after several years of hospital work and eventually feeling the extreme signs of stress (adrenal exhaustion). While HEALING herself she studied Alternative Medicine at Everglades University in Boca Raton, FL. It was there that she learned the tools to share her newfound passion. This lead her to a leading job at Hippocrates Health Institute where she worked with hundreds of guests helping them heal their bodies through plant-based nutrition and relaxation techniques. She is well versed in the diversity of people and health challenges South Florida brings.
Personalized Medicine is now in the forefront of healthcare. An individualized approach tailored to each of her client´s needs is a necessity in her work. Last year Caron founded Healing Housecalls, which brings her services into clients´ homes and offices.