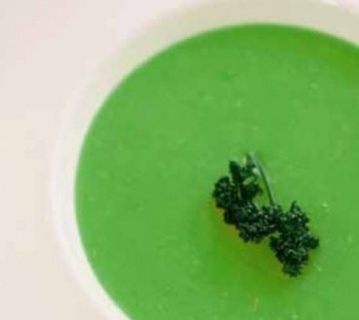 Did you know that phy•to•chem•i•cals are good for you?
Phytochemicals - AKA - Phytonutrients are found in most fruits, vegetables, beans and grains. They are Power-Packed with VITAMINS, MINERALS & ANTI-OXIDANTS!
The polyphenols- " Perfect Energy Nutrients" found in potatoes help balance cholesterol levels and control the build-up of fat around the belly, thighs and waist.- the two biggest risk factors in heart disease, the #1 killer in Americans.
The polysaccharides in celery help to reduce overall inflammation to keep you running "Up to speed " this Holiday Season!
5 MINUTE PREP TIME
5 MAIN INGREDIENTS
Dairy Free Soup
INGREDIENTS:
• 1 head of celery, chopped (leaves reserved)

• 1 large potato, chopped

• 1 medium onion, chopped

• 3 cups vegetable broth

• 2 tablespoons coconut oil Optional
INGREDIENTS:
• 1/4 cup fresh dill

• 1 teaspoon sea salt
Preparation:

Combine celery, potato, onion and coconut oil in a saucepan over medium heat. Sauté until onion is tender (8-10 min.). Add broth and simmer until potatoes are tender (8-10 min.). Purée in a blender with the dill and seasalt. Serve topped with celery leaves.
---
Caron Barr is a Holistic Healthcare Coach who has worked in Palm Beach County for over 20 years. Caron is a Registered Nurse who became interested in natural medicine after several years of hospital work and eventually feeling the extreme signs of stress (adrenal exhaustion). While HEALING herself she studied Alternative Medicine at Everglades University in Boca
Raton, FL. It was there that she learned the tools to share her newfound passion. This lead her to a leading job at Hippocrates Health Institute where she worked with hundreds of guests helping them heal their bodies through plant-based nutrition and relaxation techniques. She is well versed in the diversity of people and health challenges South Florida brings.
Personalized Medicine is now in the forefront of healthcare. An individualized approach tailored to each of her client´s needs is a necessity in her work. Last year Caron founded Healing Housecalls, which brings her services into clients´ homes and offices.