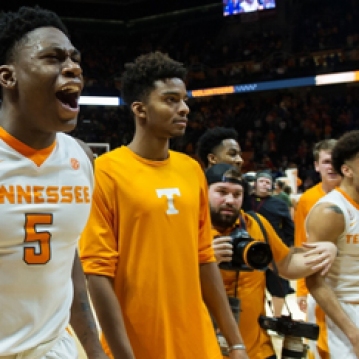 When the calendar flips to March, most of the nation looks to the end of winter, but as I've written in this space before, we in South Florida have a different perspective on the arrival of spring. In fact, for many, the change of seasons indicates an end to our mild, comfortable existence, and the beginning of a 7-8 month battle against the three H's: heat, humidity and hurricanes. But, hey, what's the point of living here if you don't enjoy what our state has to offer? Yet in some cases, we share with the rest of the country the upcoming promise of something new, something unexpected, and so it is with the ritual known as March Madness.
Each year at this time, the men's college basketball season ends its season with a 50-state spectacle which culminates with a champion being crowned for the title. It involves hopes, dreams, upsets and unscripted drama that explains why we love sports.
But there is a cost.

First, a small confession. Your loyal scribe indulges with many of his fellow basketball junkies by celebrating – and participating – in the drama played out for three weeks in March (and early April). Yet, I'm acutely aware of the fact the guys I'm rooting for – or against – are competing under the guise of being student athletes. Now, understand, I'm not saying all collegiate athletes are being exploited for their athletic prowess – in fact, the listed NCAA graduation rates have risen to 86% in the last 15 years, in part because of a concentrated effort to make sure the student athlete fulfills the academic portion of his (or her) commitment to their institution of higher learning. But in Division One men's basketball, the rate is much lower, around 45%. Part of those numbers are as a result of players leaving school to play professionally, either here or overseas. A defender would argue isn't that why young people go to college? To learn a trade, and to become gainfully employed outside of school?
Well, yes – and no.
When a player leaves school, or fails to finish his or her academic career, it's not always because the New York Knicks or some European team wants their services. Many times, either because of poor advice or poor counseling, or because the student is not prepared for the academic rigors of college, a player leaves school for the wrong reasons. When the dream of playing professionally dies, as the data suggests as it will for most who try, then the player is woefully unprepared for the next phase of life. We - the fans, media and others who cheer their exploits - then conveniently forget about the players when their eligibility expires, even as we carry on with our lives. But what about their lives?
Unfortunately, I have no easy answers for the predicament just outlined. And come mid-March, I'll be rooting like millions of other hoop fans. Only this year, I might just take a moment to wonder about those same players after the final horn sounds.