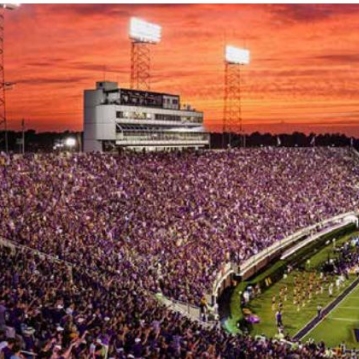 It struck me on a recent trip to New York - and Coney Island in particular - how egalitarian our country is, or was, and how in many ways we are based upon the notion that all people should have the opportunity to partake in the leisure activities offered by our culture.
For the price of a subway ticket, a family can pack their chairs, sunscreen and blankets and enjoy a full day at the beach. If you feel like a snack or a drink, the prices are all reasonable and even the rides won't run more than $10 a pop. All in all a very inexpensive way for you and your family to enjoy the day.
Sports were like that, too. Folks for generations were encouraged to take the family to the ballpark or stadium for an afternoon or evening's worth of entertainment. But like so many realities today, times have changed - and not always for the better. Recent studies show it costs a family of four nearly twice as much to watch your favorite stars perform that it did only 10 years ago.
Hockey struggles to keep its regional fan base happy, but with the exception of certain big cities where the sport is entrenched (see New York, Chicago, Detroit, the Canadian cities of Toronto and Montreal) atten dance has slipped; owners may see expansion as a quick way to grab cash, but those franchise fees only go so far and the product eventually suffers from talent dilution. When a young player signs a nine-figure deal, it's wonderful for the fans initially; but those salaries must be somehow financed and who do you think eventually gets stuck with the bills? The same is true for professional basketball, where a Marquette University study showed it costs nearly $300 to take a family of four to a game. Which means if you want to watch LeBron James or Steph Curry, chances are you're going to do so from the comfort - and financially prudent - spot in your living room.
Baseball for years was thought to be the one sport where higher prices would be minimized, but that same Marquette study documented a rise there too - to the point where the same family would have to shell out $250 for the tickets, food and parking - and that's before your talk about buying any souvenirs or jerseys. As for football? Forget it. If you live in Dallas, and want to watch "America's Team", prepare to dish out a minimum of $450 for your gang to watch Dak Prescott or Ezekiel Elliott. Now, I ask you, what dad or mom is going to spend what amounts to a car payment for a day or an evening at the stadium? Answer, not many.
Don't get me wrong, I'm not saying these sports will be less popular just because Joe or Jane fan cannot attend, but it might start to affect future generations of younger fans who may not be as passionate about their local teams as their parents because they haven't had the chance to see their heroes in person.
So, the next time you get ready to root for your favorite team, be prepared to say pass the remote instead of pass the beer.
---
SPORTS
Mark Tudino is an attorney with offices in both Miami-Dade and Broward counties, whose practice specializes in all areas of civil litigation. He has lived in South Florida for more than 20 years. Prior to attending law school, he was a political and sports reporter for television stations across the country. His career allowed him to cover everything from presidential elections to national championship sports teams, and he still maintains a passion to observe and discuss the world of sports. Attorney at Law. 954-983-8000. 3475 Sheridan Street Suite #211. Hollywood, FL 33021.