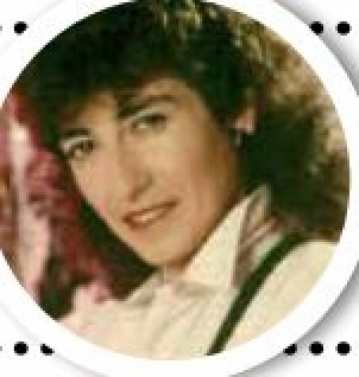 You have decided to sell your classic automobile, so just how do you go about it? There seem to be so many options by which to present your vehicle to potential buyers. Trying to determine the best approach can be quite confusing and time consuming.
Finding the correct avenue to obtain the best audience of buyers along with the best value in return will take research. With so many car auction shows on television these days, you must set a price to start the bidding process, now you can find out what many of the cars are bringing in. But remember, the final price is not what will end up in your wallet, the auction company will take out their fee.
Then there is eBay, here you can reach buyers around the world offering some great options, such as delivery, photos, and communications to potential buyers but there are draw, or place no reserve on the bidding price meaning you have no idea what you will receive, minus a fee to eBay Motors.
What about Craigslist, here is another option one can use to promote their classic for sale to many individuals looking for that great deal. Unlike eBay, you set your price and can negotiate the final deal.
So how does one begin the process? First determine if you can legally sell the vehicle.
No matter the type of auction, you will need to first consider if you can legally sell your car. You'll need to either have the title in your name or be holding a dealer's license to do this; if you have neither, then abandon this idea altogether.

Next determine the vehicle´s value.
You also need to be very aware of the value of your vehicle so that you can make money on the deal. Take into account its age, any wear, and, if applicable, its rarity. Finding the values of most cars is quite easy. You simply have to consult the Blue Book, the auto industry's standard for such a thing. With collector vehicles, you'll need to research what similar models in the same condition have achieved at sale.
In both cases, use these figures to set your reserve, which is the lowest price you'll formally accept. If there are no bids above the reserve price, the car will be returned to you, unsold. Set the reserve for the absolute lowest figure you'll accept.
Which auction is right for you? As mentioned previously, there are several kinds of avenues you might use. Each will have some varying procedures, so familiarize yourself with each so that you are not caught off guard.
Collector Auctions With collector cars, your best route is to go with a company that specializes in collector car auctions. You'll find several dotted around the country. You'll need to fill out a number of forms and give the company several pictures of your vehicle. You will pay a consignment fee as well, which is usually nominal. Be aware that the auction company will also take a percentage of the selling price, so figure that into your reserve and your asking price.
Public Auctions If your car has engine problems or body damage, you might consider a public auction. While most dealers or private buyers will refuse to purchase a damaged vehicle, these events do draw in other buyers from scrap yards and elsewhere. They will see some value in cars in all kinds of conditions. Just be prepared to accept a low price.
Internet Auctions These days, plenty of people sell their cars via internet auctions. It's not a complicated procedure, although you can do a number of things to increase your chances of a sale. Be honest when you describe your car, especially if the body has sustained any damage. You don't need to write an essay about the vehicle, but do offer a comprehensive description. Make sure you take plenty of photographs as well, inside and out, to show the car's condition. One of the pictures should be of the odometer, so you have concrete evidence of your advertised mileage.
Good luck and Happy Motoring.
---
HAPPY MOTORING
Tee702@aol.com Teresa is a top-notch mechanic with more than 28 years of experience repairing everything from Porsches to school buses. Currently she teaches basic auto-repair class for women.