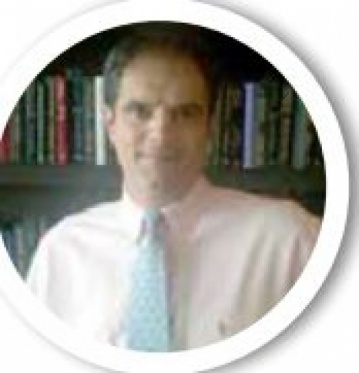 There's a famous scene in one of the NFL Films anthology recitations, you know the ones where they mic up the coaches, the players, and even the fans in an effort to give the viewer an inside look at the game. Coaches are heard complaining to referees, players are heard taunting their opponents, or bragging to teammates about their latest exploits, with fans seen as the ultimate audience. NFL Films was quite good at this – long before there was social media and reality TV, there were these compilation shows. One of their films' more famous quotes was attributed to former Atlanta Falcons head coach, Jerry Glanville. A colorful guy (he used to leave tickets for dead celebrities at all Falcon games, including Elvis and Buddy Holly), Glanville was once overheard complaining to a referee, stating the obvious but in a whimsical way, about the true meaning of the league's eponymous abbreviation. Said Glanville, "You know what NFL really stands for? Not For Long, which is what I'll be if you guys keep missing calls."
Leaving aside the cleverness of the quote, Glanville's point was simple: in that day and age coaches were expected to win - or else. Glanville's own career mark was an unremark able 63-73, compiled over a period of nine years. But whatever fleeting impression Jerry Glanville left as a coach, it was that one quote which accurately summed up the feeling of the sporting populace – and that was almost 30 years ago! These days the patience meter runs even shorter and with more consequences. The advent of TV, and the money derived from such programming, has made the owners of sports franchises billionaires with short attention spans, a bad combination. Add to that a fan base stoked by the internet, talk radio and Twitter, and you have the ingredients for a combustible situation. And it's not limited to the pros.
In this space two months ago, yours truly put forth some predictions about the upcoming college football season, and while I look like a genius for Miami's current start (9-0 as of this writing), the other two flagship programs are not faring too well.
Florida State lost their starting quarterback during the first game of the year, stumbled against some lesser opponents, and has generally sleepwalked through the season, currently sitting at 3-6. Head coach Jimbo Fisher, the architect of the school's 2013 national championship, has sustained such criticism he's been mentioned as a candidate for a number of different jobs, including at Texas A&M University, where current coach Kevin Sumlin was essentially put on notice that his job was on the line, especially after the lost the first game of the year. But at least Coach Fisher has his job. Over at Florida, they're looking for a new coach after dismissing Coach Jim McElwain. His sin? Running a boring, unimaginative offense, though still somehow winning just enough to play for the conference championship his first two years. To be fair, there were extenuating circumstances which lead to his dismissal (including possible fabrications over supposed death threats) but still, one wonders would those transgressions have been overlooked if only UF had been a little more exciting to watch?
Either way, both stories are cautionary tales for all and a reminder Jerry Glanville was right. I just wonder if, in our rush to be immediately satisfied, we aren't burning out the joy of the sports we love. Remember, just because something is microwaved doesn't always mean its´ tastes better.