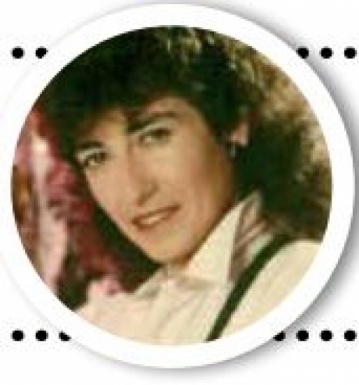 In its latest step into the auto market, Amazon has struck deals with several of the largest auto parts suppliers in the U.S. to sell their products directly through Amazon, the New York Post reports.
With this new venture, Amazon will put itself in direct competition with major auto parts retailers like, Napa, O'Reilly, Auto Zone and Advanced Auto Parts. Robert Bosch, Federal-Mogul, Dorman Products and Cardone Industries are just a few of the major auto parts manufactures to sell products at Amazon.
The US auto parts business has shown steady growth, and in recent years, the shift has been to e-commerce purchases. The auto parts business has generated over $68 billion just in 2015. While U.S. auto sales grew only one percent per year over the previous decade, sales at the major aftermarket auto parts chains grew seven percent per year. This is largely due to an aging vehicle fleet in the US, which has drummed up business for aftermarket parts sellers.
E-commerce held a larger share of that. E-commerce auto parts sales in the US grew 16% last year to reach $7.4 billion, with Amazon and eBay holding the top two spots in terms of online auto parts sales, according to market research firm Hedges & Company.
I personally am a price shopper and check all possibilities when it comes to not only buying auto parts for customers, but personally as well. Honestly, I have found other online retailers to have better pricing for the same products that Amazon offers with free shipping. The downside is that instead of a one to two day delivery, it took five days to arrive. Faster options were available.
The one caveat is if the customer is in need of the part right now, or can they wait a few days and save several dollars. I purchase from some of the larger brick and mortar stores like Summit Racing, O'Reilly and at times Walmart. I am not a Walmart devoted shopper, but I will purchase items such as engine oil and anti freeze that they offer less expensively than other stores.
Some of your brick and mortar stores are changing the way they do business by offering price matching for places like a local Walmart, but have not yet bowed to doing so with matching Amazon's pricing.
If Amazon begins to take a huge chunk of the market share in the auto parts business, that soon may change, otherwise they may be left at the curb wondering what happened.
As a mechanic, I like to place my eyes and hands on a part that I am replacing for a customer because there are times where the photo of the part is not completely revealing.
For several years, I have been doing business with a company called 1A Auto and they offer free shipping on all their products, how to videos, great customer service along with amazing prices. They carry name brand products most of the time, must less than Amazon or the local retailers. Out of all the parts I have ordered from 1A Auto, not one has failed or needed to be returned. And prior to placing your order on websites like 1A Auto, you can contact their customer support if you have questions, where that is not the case with Amazon.
The mark up in auto parts varies and some can be as high as 300 percent, so places like Walmart or Amazon where they can either fulfill the product through one of their warehouses or have it shipped direct from the manufacturer can help with the bottom line cutting out the middle man.
Websites like YouTube and several of the aftermarket online auto parts retailers offering how to videos have helped drive the consumer to attempt repairs themselves. Not always with success.
How do online companies compare when it comes to their return policies? I have found the reputable companies to include Amazon have an immediate return acceptance policy along with prepaid return shipping. Something you should research prior to purchasing in case you may need to return the item. So if you are thinking about venturing into purchasing from the e-commerce auto parts websites, do your homework on the part needed.
Happy Motoring.